Tuptim makes the online ordering process easy to get Thai takeout.
For just under a decade, Tuptim Thai Cuisine has served the Ann Arbor community from inside the brightly colored walls of their building on Washtenaw Ave. Even though the challenges posed by COVID-19, the award-winning restaurant continues to offer a sophisticated variety of Thai food and drink for takeout.
COVID-19 Safety Precautions
Due to their cautiousness regarding COVID-19, Tuptim is currently only open for takeout. However, they make it easy for customers to pick up their orders through a well-organized system.
Upon arrival, the signs on the building direct you to call a phone number to pick up your food. Once they know you have arrived, they meet you outside with the order, making for a smooth and socially distanced exchange.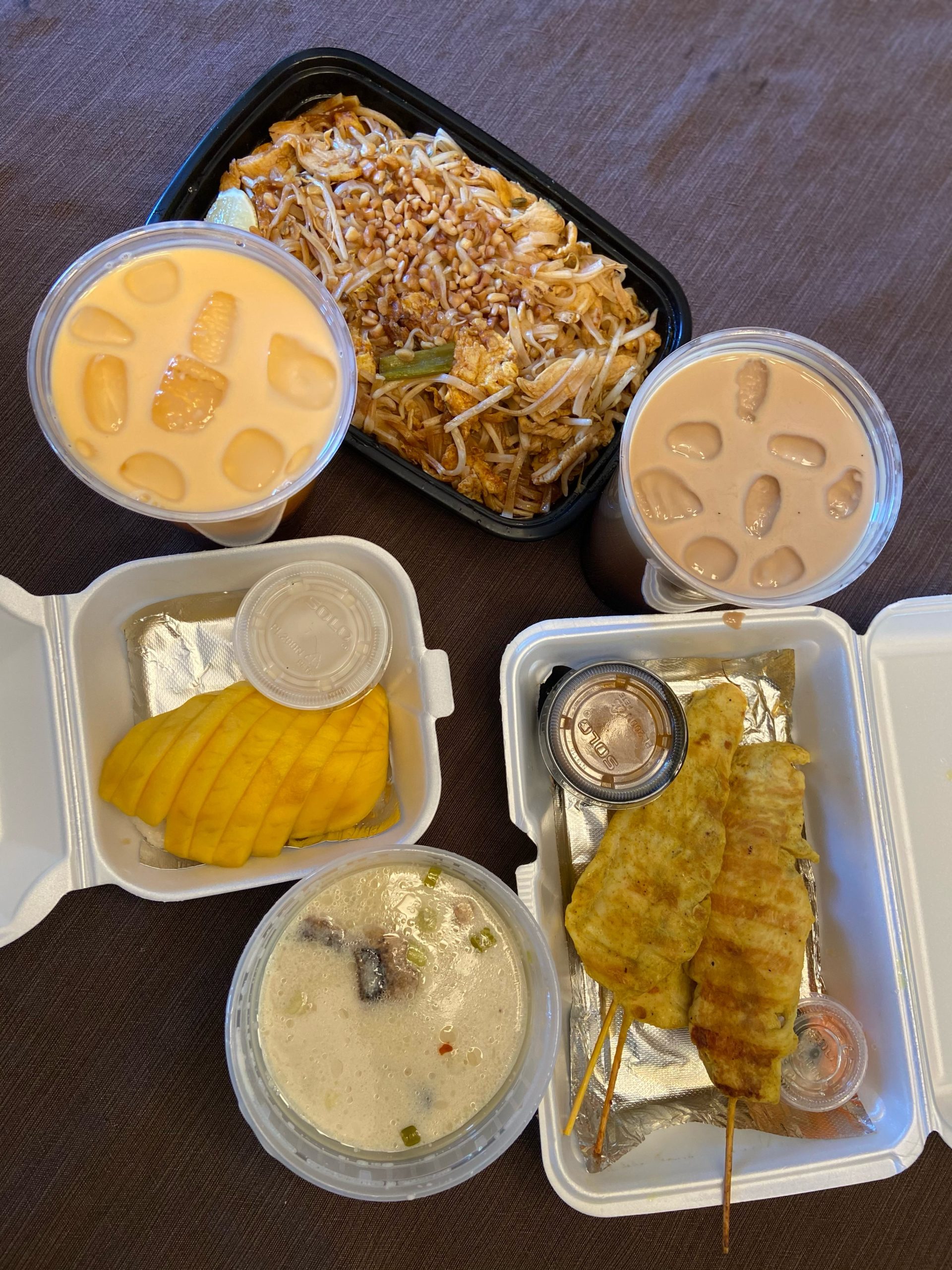 User-Friendly Online Ordering
Even though face-to-face ordering is not an option because of their pause on indoor dining, customers can call or order online to place an order.
Tuptim excels in the presentation of their online menu and the easily customizable features it offers. Each menu item is given a clear description and high-quality pictures of some of their meals can be found in the photo gallery of their website.
Once you decide on your order, you are given options to customize your meal based on your preferences and dietary needs. You can check the boxes accordingly on whether you would like to add something to the menu item or leave something out. It also gives you the freedom to indicate your meat preference and desired spice level.
Authentic Thai Cuisine
Tuptim's menu is filled with an array of authentic Thai food and drink that displays their attention to detail and dedication to freshness. Portion sizes are not disappointing and are great for sharing or having leftovers.
To start the meal off, the chicken satay is a filling appetizer option that is paired with the peanut dipping sauce and cucumbers and carrots vinaigrette that it is served with. The peanut sauce's creamy texture and aromatic spices add robust flavor to the skewered grilled chicken, while the cucumbers and carrots vinaigrette adequately lightens up the dish.
Their take on classic pad Thai satisfies all of the key elements of the dish, but it is by no means basic. The sauce is well distributed throughout the noodles, coating each bite with a kick of spice, tang, and sweetness.
The mango sweet rice is the dessert that will keep bringing you back to Tuptim. Sweet warm rice topped with a juicy mango is served with coconut milk to pour over the top. There is no hint of artificial flavoring in this dish as every flavor is unmistakably fresh.
Tuptim's menu prioritizes quality just as their approach to takeout prioritizes safety and efficiency. The combination of these two elements makes it easier to order with confidence the next time you are in the mood for Thai.