City of Ann Arbor Natural Area Preservation (NAP) works to protect and restore Ann Arbor's natural areas and to foster an environmental ethic among its citizens. 
This involves conducting plant and animal inventories, ecological monitoring, and stewardship projects in Ann Arbor's parks. These tasks are performed by both staff and volunteers. NAP is sharing events planned for April 2022.
To attend a workday, participants are encouraged to preregister using VolunteerHub HERE; links to each event in VolunteerHub are also provided with each description.
NAP is continuing to closely monitor recommendations from city and other health officials. As a result, the events planned are subject to change in order to keep volunteers and the public safe. 
Should it be prudent to make changes to the event schedule, NAP will update its website and notify anyone registered for events. Visit www.a2gov.org/NAPevents for the most up-to-date information.
At all NAP workdays, please wear long pants and closed-toe shoes (layered clothing is recommended in winter), bring a water bottle and gloves. 
All minors should be accompanied by a guardian. Tools and know-how provided. Stay home if you are feeling unwell.  
Hannah Nature Area
Saturday, April 2
9 a.m. to noon
Join NAP in maintaining a lovely little neighborhood park. Hannah may be small but is full of many beautiful native plants that need space to thrive. Pulling invasive weeds is easy and fun — and you're invited to join NAP to give some time to native plants this spring! Meet at the west end of Bath Street, west of 7th (between Miller and Huron) map: https://tinyurl.com/HannahBathStreet). Register HERE.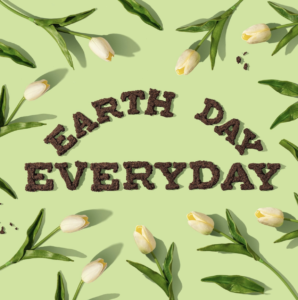 Onder Park
Saturday, April 9
1 to 4 p.m.
The earliest days of spring can be cold, but growth is evident all around for those who know what to look for — unseen forces are at work pulling energy up and through to new buds and shoots. You can participate in the renewal of spring by pulling invasive weeds with NAP to make room for native plants to soak up the sun and access the nutrients of the soil. Meet at the intersections of Hilldale Drive and Brookside Drive .Register HERE. 
Foxfire South
Sunday, April 10
1 to 4 p.m.

Are you someone who likes to have inside knowledge about the coolest, most unique spots around town? Consider adding Foxfire South to your list. Join NAP on this spring Sunday to use the exclusive entrance (hint: it's through Dhu Varren Woods) and experience these almost-hidden forest and wetland gems. Volunteers will be working to protect and maintain this natural area by pulling invasive weeds. Meet at the Dhu Varren Woods trailhead off Dhu Varren Road, across from Birchwood Drive. Register HERE.  
The Stewardship Network's Stewards' Circle
Tuesday, April 12
5:30 to 6:30 p.m.
Veterans Memorial Park Meeting Room
The Huron-Arbor Cluster of the Stewardship Network (http://stewardshipnetwork.org/) invites you to join this monthly discussion group where local people who care about the land (like you!) gather to ask and answer questions, swap stories, and share knowledge in an informal setting. The group looks forward to chatting with you about how you "do" stewardship! This month's topic: What plants do we want more of? A Steward brought up this helpful way to reframe the discussion: Instead of talking about what invasive plants we want to get rid of … what native plants do we want more of? What native plants have played important roles in your restoration work? What are your favorite native plants? 
After the discussion group, join a happy hour just up the street at HOMES Brewery to further connect with other land stewards!
Breeding Bird Survey Kickoff
Thursday, April 14
7 to 9 p.m.
Learn how to survey for breeding birds in Ann Arbor's parks! Volunteer to help NAP with Ann Arbor's Breeding Bird Survey. Learn how to use eBird to record survey results, sign up to survey your favorite park, hear about last year's survey, and access the survey materials. Note that experience in bird identification is necessary, and you must be able to identify birds by sight and sound in order to participate in this survey. Register HERE.
Bluffs Nature Area
Saturday, April 16
9 a.m. to noon
Among the native species found at Bluffs is the locally rare Juglans cinerea, commonly called butternut or white walnut. This relative to Juglans nigra, or black walnut, is mostly found on well-drained slopes — such as the ravine at Bluffs. Join NAP for a morning pulling invasive weeds in support of the ecosystem at Bluffs to benefit native species across the natural area and beyond. Meet at the park entrance on Orkney. Register HERE.
Earth Day
Marshall Nature Area
Saturday, April 23
9 a.m. to noon
Walking through Marshall, you might get to see the vibrant yellow cheeks of a hooded warbler shining out from under his black hood, or maybe the flash of white as he flicks his tail feathers. This warbler likes the lowest levels of the understory, making it easier to spot than other warblers. Celebrate Earth Day in this diverse habitat pulling invasive weeds, and support native species like these beautiful birds. Meet in the parking lot off Dixboro Road, north of Plymouth Road.  Register HERE.
Earth Day
Folkstone Park
Saturday, April 23
1 to 4 p.m.
Late April at Folkstone is a great time to catch a glimpse of some wildflowers like spring beauties, trout lilies and meadow-rue. Late April also brings Earth Day, a time to participate in some nature stewardship. Join NAP among the spring wildflowers to ease their reemergence and survival by pulling invasive weeds that crowd and outcompete for sun and soil. Meet at the park entrance at the north end of Folkstone Court. Register HERE.
Turtle Survey Kickoff
Saturday, April 23
1:30 to 3:30 p.m.
At least 6 species of turtles live and nest in the city, maybe more! Help NAP maintain and protect nest sites, monitor populations, and look for turtles in habitats along the Huron River and nearby waters! With NAP's help, you'll learn species identification, nest maintenance and monitoring, and how to report your turtle observations. And yes, you can survey for turtles while paddling down the river on a sunny morning! Register HERE.
Earth Day
Leslie Woods Nature Area
Sunday, April 24
1 to 4 p.m.
If you're looking for an Earth Day activity for your family, NAP would love to have you join in at Leslie Woods to pull invasive weeds! It's easy enough for beginners (and those with tiny hands) and fulfilling for everyone. Removing invasive species allows for the native plants to thrive — and you get to spend time in nature enjoying the Earth on her day. Meet at the park entrance at the north end of Upland Drive, north of Plymouth Road. Register HERE.
Spring Nature Walk
Mary Beth Doyle Park
Sunday, April 24
1 to 2 p.m.
Spring is a wonderful time to visit Mary Beth Doyle Park. Spring rains turn the forest floor into a carpet of wildflowers. Join us on a family-friendly nature walk through this beautiful park. Wear comfortable clothes and bring water if desired. The nature walks are a collaboration between the Ann Arbor District Library and Natural Area Preservation that take place once a month. Some of AADL's Science Tools will be available for use during the walk! Registration is strongly encouraged to accommodate everyone! Register HERE.
Arbor Day
Miller Nature Area
Saturday, April 30
1 to 4 p.m.
At Miller, you'll find many native tree species, many common to the area, but all important to the ecosystem: white, red and black oak; shagbark and pignut hickory; hackberry; red-cedar; white and red ash; and wild black cherry. Celebrate trees with NAP in honor of  Arbor Day! Help by pulling invasive weeds in the woods which crowd and compete for nutrients — making it hard for tree seedlings and other native plants to thrive. Meet at the Arborview Boulevard entrance, just east of Wildwood Avenue. Register HERE.
For more information about NAP can be found HERE.