Ann Arbor Art Center (A2AC) is finishing up its scheduled live, in-person "Mocha + Murals: Walking Mural Tours," but has a related upcoming talk on Oct. 2 for all ages. 
The purpose of the tours was to educate attendees about the array of murals throughout downtown Ann Arbor as well as to highlight the artists themselves.
It was titled "Mocha + Murals" because Zingerman's Community of Businesses supplied the chocolate java drinks and pastries while the artwork and artists were featured.
We interviewed Thea A. Eck, Exhibitions Director, to find out more information.
"The Mocha + Mural program corresponds with the current Main gallery exhibition, 'Beyond the Pail: Mural Making and the Artistic Process' curated by Louise Jones combined with the A2AC's Arts in Public: Murals Program," Eck explained.  
The walking tours in Sept. were all filled to capacity.
"A2AC Murals is the culmination of pairing downtown building and business owners with local, regional, and national artists who transformed the building walls into spectacular murals—providing the community and visitors the opportunity to experience and enjoy these large, vibrant works of public art in Ann Arbor and the SE Michigan area," Eck said 
The curator/artist meet and greet is open to all on Oct. 2 at 11 a.m. It will take place at the A2AC Gallery, located at 117 West Liberty St.
The event is free with no required registration, unlike the other events.
At the Oct. 2 event, attendees will learn directly from the exhibition curator Louise Jones and other artists about the mural process and how specific works transformed from ideas to physical creation.
Organizers say this event is best for teens and adults, as well as artists of all ages. Coffee and pastries are provided by A2AC friends, Zingermans' Community of Businesses. 
According to Eck, the muralists are all professional mural artists from around the U.S. Some are local to our area. For example, Eck outlined that Chris Dokebi and Yen Azzaro are from Ypsilanti. Pat Perry and Ouizi are from Detroit;  some artists are national, such as Taylor White from Raleigh, North Carolina.
There is also a YouTube abbreviated walking tour video of a few A2AC murals narrated by a previous A2AC staff member, Andrew Cohen.
A free Murals Activity Book is also available at the A2AC Gallery shop and online.
To make this dream a reality, Eck said they crowdfunded in July of 2020 and 2021 to raise $50,000 each year through Patronicity.
These funds paid the artists a living wage and covered other mural expenses like equipment rentals, paint, permits, etc.
Once this goal was met, the Michigan Economic Development Corporation (MEDC) matched their $50,000 each year—doubling the impact of all donations leading up to the goal through their Public Spaces Community Places program.
A2AC Murals is made possible by the Lucie & Larry Nisson Art in Public Program.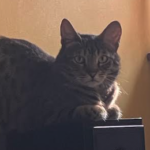 Donna Marie Iadipaolo is a writer, journalist, and State of Michigan certified teacher, since 1990. She has written for national publications like The Village Voice, Ear Magazine of New Music, Insurance & Technology, and TheStreet.
She is now writing locally for many publications, including Current Magazine, Ann Arbor Family, and the Ann Arbor Independent. Her undergraduate degree is from the University of Michigan, Ann Arbor, where she graduated with an honors bachelor's degree and three teacher certificate majors: mathematics, social sciences, English. She also earned three graduate degrees in Master of Science, Master of Arts, and Education Specialist Degree.