Sunday, April 30 is International Jazz Day, and to celebrate, the Kerrytown Concert House is featuring Vincent York's JAZZistry.
We interviewed Vincent York, the Founder and Artistic Director of JAZZistry.
First and foremost, we wanted to know the definition of  "JAZZistry."
"JAZZistry is a band, a program, and a concept. It's a new word that blends 'Jazz' plus 'History' plus 'Artistry', which equals JAZZistry," York said. "It's the concept that our history is in the music and the music is our history. It's a live show—the Artistry part—where jazz musicians take audiences on a 400-year musical journey demonstrating the evolution of American music."
However, the performance at the Kerrytown Concert House will not be as educationally focused as some of JAZZistry's presentations.
"For International Jazz Day (at the Kerrytown Concert House), we are going to stretch out and enjoy playing straight-up jazz," York said. "We are going to stretch out and really enjoy the music."
York explained that he has many influences that have shaped his own style of playing jazz.
"My first influence was my father, Tiny York, who led a band that worked the Chitlin' Circuit in the 1950-60s, along with people like James Brown, Gene Ammons, Louis Jordan, Ray Charles. These were my earliest influences, especially along with Charlie Parker, who changed my life the first time I heard his record," York said.
York is the band leader and musician in the band, however, he will not be performing alone at the Kerrytown Concert House.
The band for International Jazz Day this year will include Justin Walter on trumpet, Keaton Royer on piano, Josef Deas on bass, Jesse Kramer on drums and York on saxophones.
"I play alto, tenor, and soprano saxophones, clarinet, flute, oboe, piccolo," he said. 
York is quite familiar with the Kerrytown Concert House.
"This year is the tenth time I have given a concert on International Jazz Day at Kerrytown Concert House," York said. "I have played additional concerts there and always enjoy it. The audiences are close to the stage and you can feel their good energy when playing there."
He explained that he has also been influenced by musicians in the Motor City.
"I have been influenced by my time in Detroit, where the musicians are on the forefront on jazz," York said. "People like Marcus Belgave, Roy Brooks, Kenny Bollen…They came out of the 1940s and '50s, but were also making cutting-edge music into the '90s. I plan to feature music by people from Detroit like Laurence Williams, whose songs are really meaningful to me and are very important in the growth of jazz."
York wants people to realize how many different influences music can have.
"I hope everyone understands that Detroit was and is very significant in the evolution of jazz," York said. "Just because Detroit musicians are 'local,' there are and have been giants of jazz in Detroit."
In fact, York explained that Jazz as a uniquely American art form holds a very special place in our lineage.
"Jazz is the soundtrack of American history and is very much present today in all genres of music—country, rock, pop, hip-hop, et cetera," York said.  "Jazz could only develop in the Americas, where our multicultural ancestors came together, sharing their musical traditions. Musicians were influenced by the new ideas they heard. For example, when syncopated African rhythms and song forms blended with European instruments and ideas, the blues and jazz started to develop. Latin rhythms and songs from Cuba and Latin America also blended in, especially in New Orleans. You can hear the blues and jazz ideas in all kinds of our music today."
According to York, jazz is one of the great outcomes of the "multicultural people who inhabit our country."
He likens some JAZZistry performances to methods of being transported. 
"The multimedia turns auditoriums into musical time machines," York said. "The program swings through the decades, giving a memorable history lesson that connects all of us to our shared American heritage. Blues and jazz are foundations of our American music and are present in today's pop, rock, rap, and hip hop."
JAZZistry is also well known for the educational programs that they present with students of all ages.
"We love playing in schools of all levels," York said. "Before the show, I work with teachers to tie our performance to their teaching and work in individual classrooms. JAZZistry crosses the curriculum, going beyond history to literature, science, math, and world languages."
York said the teachers at the schools where they perform often observe that using the arts better connects students in their studies. 
"We always get student performers into the performance— a choir to sing a spiritual or dancers doing the Charleston and Jitterbug," York said. "And always include student rappers when we connect to today's music."
According to York, The JAZZistry band has performed over 300 times in area schools and many are repeat invitations. Many schools then report a huge increase in students' interest in instrumental music after seeing the passion and expertise of JAZZzistry.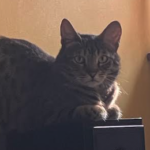 Donna Marie Iadipaolo is a writer, journalist and State of Michigan certified teacher, since 1990. Writing for national publications like The Village Voice, Ear Magazine of New Music, Insurance & Technology, and The Street. Writing locally for many local publications, including Current Magazine, Ann Arbor Family, and The Ann Arbor Independent. Her undergraduate degree is from the University of Michigan, Ann Arbor, where she graduated with an honors bachelor's degree and three teacher certificate majors: mathematics, social sciences, english. also earned three graduate degrees in Master of Science, Master of Arts, and Education Specialist Degree.