BYOC stands for "Bring Your Own Container" and offers products to help the environment and also fill home and body needs.
We interviewed the founder and owner of BYOC, Emma Hess, and she shared insight on its history, environmental attributes, and community connections.
"BYOC Co. aims to reduce single-use plastic consumption by allowing folks to bring their own containers from home to refill on plastic-free, ethically-produced, and earth-friendly home and body products," Hess explained. 
"BYOC stands for Bring Your Own Container, but it's not required to shop at our store. We always have a full shelf of donated containers that are free to use and containers for purchase if you're looking for a new, reusable option."
Some have stated that many of the products are healthier options as well.
"I try to stay away from calling our products natural or chemical-free," Hess described.  "The term 'natural' is not regulated by the FDA and everything is a chemical if you look at it from a chemistry standpoint. What we can guarantee is that you will find alternatives for your home and body products that are plant-based, sulfate-free, scented with essential oils, vegan, and biodegradable."
Additionally, BYOC is family-friendly in that there are educational opportunities as well as fun elements available in the store.
"I can't tell you how encouraging it is to see families come in and show their kids how refills work," Hess described. "They want to smell every soap and toss the dryer balls around a bit. Teaching our youth about sustainability at a young age will ultimately create a better future for this planet."
The business is connected to the Zero Waste Movement whose aim is to maximize recycling, minimize waste, and reduce consumption, which in turn reduces landfills, which are bad for the environment, because they emit dangerous greenhouse gases that add to global warming. 
"Our first pop-up was in August of 2020. I've always had an interest in sustainability and learned about the zero waste movement during my senior year of college," Hess recalled. 
"When the pandemic hit, I was two months from graduating with my Bachelor's from the University of Michigan. I moved into my brother's house and we started taking zero waste a lot more seriously by doing away with paper towels, starting a compost bin in the backyard, growing a garden, and slowly transitioning our household supplies to more eco-friendly options. When I was looking for places to refill my most commonly used household products, I couldn't find anything local to the Ann Arbor area, so I started a business using the Bring Your Own Container model as a way to fill that need."
BYOC is living proof that environmentally-minded businesses can also do well economically.
"Having started this business during COVID-19, I'm not entirely sure what 'business as usual' looks like, but we had a great 2021," Hess recalled. "We are growing monthly and have an incredibly loyal customer base. We have a pretty even mix of returners that started shopping with us when we were still doing pop-ups across Southeast Michigan and those that found us when we opened the storefront in April. I consider myself extremely lucky to be in a customer service position where everyone is kind and welcoming."
And feedback from customers and the community, in general, has been overwhelmingly positive.
"I love feedback and my customers know that," Hess divulged. "I get emails and direct messages often with product requests, product feedback, event requests (we've hosted plant swaps, clothing swaps, book swaps, and workshops), and general questions about how products are used and how the refill process works. It's a newer concept, so I'm happy to answer all the questions folks have. As a one-woman business, it can be hard to respond to every message, but I try my best."
Hess concluded by adding that BYOC also offers a variety of collection options for hard-to-recycle items like beauty product packaging, oral care waste, contact lenses, razors and blades, and much more. A full list of those accepted items can be found HERE. 
BYOC 255 E Liberty St. Suite 215, Ann Arbor. hello@byocco.com (734) 709 – 4222  www.byocco.com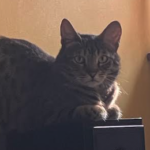 Donna Marie Iadipaolo is a writer, journalist and State of Michigan certified teacher, since 1990. Writing for national publications like The Village Voice, Ear Magazine of New Music, Insurance & Technology, and The Street. Writing locally for many local publications, including Current Magazine, Ann Arbor Family, and The Ann Arbor Independent. Her undergraduate degree is from the University of Michigan, Ann Arbor, where she graduated with an honors bachelor's degree and three teacher certificate majors: mathematics, social sciences, english. also earned three graduate degrees in Master of Science, Master of Arts, and Education Specialist Degree.