The iconic arts organization, Prisoner Creative Arts Project (PCAP), will hold its silent auction from December 1-3—in-person and online—and preview their 27th Annual Exhibition of Artists in Michigan Prisons, scheduled in March.
A live "winter soiree" will be held on Dec. 3 to welcome those who are interested in PCAP's work and the community at the University of Michigan will be held at the Michigan Union Courtyard from 6:30-9:30 p.m. and is free and open to the public. 
The events showcase some of the most notable artists from around the state, inside and outside of prison, further establishing PCAP at the forefront of intersecting social justice and the art world.
The 2022 Art Auction includes the highly sought-after impressionistic paintings of Oliger Merko and Andy Wynkoop, expert line work by Stephen Stinson, masterful watercolor by Julio Martinez, as well as the unmistakable paper quillings of Carsten, and breathtaking landscapes by J. Gostlin. 
"We have over 40 pieces in our silent auction, which will be available to participate in-person and online, starting Dec 1 at 7 p.m. to Dec 3 at 7:30 p.m," Sarah Unrath, arts and programming coordinator, said. "We have 10 pieces that will be auctioned off LIVE only at the event on Dec 3rd."
The event is not only artistic but educational as well.
"People who come to the auction will learn about PCAP and creating art in prison and will get to connect with formerly incarcerated artists and other members of the PCAP community," said Nora Krinitsky, lecturer and PCAP director. "It will expand your horizons artistically and creatively!"
A main highlight of the event is the LIVE performance painting from notable artist Martín Vargas of one of his highly acclaimed "Pudgies." According to planners, his exuberant presence and spirit are captivating and his charismatic engagement with attendees is sure to be the talk of the event. 
The style of art on hand includes something for every taste from impressionism, abstract, realism, 3-D, expressionism, photo-realism, and more.
"You name it, it will be there," Unrath said. "Along with videos, performances, creative writing, and musicians."
Such arts and events help the incarcerated and community at large.
"Creative expression is a fundamental human right and a critical form of human connection," Krinitsky said. "Creating art helps incarcerated people exercise their voices and visions for their communities and for the future. It's important that the community engage with those voices and visions as we build a more just world together."
One misconception about incarcerated artists is that they do only one kind of work when they actually work in a plethora of styles, mediums, and themes—just like all artists.
"Incarcerated artists make art of all genres and subject matter," Krinitsky said. "You'll find landscapes, portraits, abstract art, fantastical images, sentimental scenes, and art that depicts life in prison. Just like art in the free world, art created by incarcerated artists encompasses the breadth of human experience."
At the winter soiree, light refreshments will be served. Children are welcome to attend but the event is mainly geared toward adults. (Alcohol will be present.)
Historically, the first PCAP art auction was held in 2008.
"We didn't receive any grant funding for the show at the time (of the first auction) and our paid staff team was smaller than it is now," Unrath said.
The 27th Exhibition of Artists in Michigan Prisons is March 21-April 4, 2023. According to organizers, it will feature art from every prison in the state of Michigan and a full schedule of free public events. 
"PCAP is redefining the art scene in a way that is relevant to a new generation of creators and people from all walks of life. We are focused on creating community at the intersections between different parts of society to create
 opportunities for artistic collaboration, mutual learning, and growth," said Emily Chase, Arts Programming Coordinator of PCAP. 
PCAP has exploded onto the art scene with programming that places human connection at the center of its process and celebrates artists, writers, and performers at all skill levels. 
"What sets PCAP programs apart is our thoughtful and compassionate treatment of incarcerated creators. PCAP facilitators and curators engage with incarcerated participants as equal partners in the creative process. This commitment to equity and humanity is at the heart of all PCAP programs,"  Krinitsky said. 
Intentionally designed and thoughtfully developed, PCAP continues to prove its innovative social justice vision while revolutionizing the forefront of collaborative community engagement in the arts.
Full disclosure: Donna Iadipaolo's honors undergraduate thesis advisor was Will
iam "Buzz" Alexander who was one of the founders of PCAP in 1990. Iadipaolo's undergraduate honors thesis was connected to the creative process and education. Iadipaolo graduated with honors from the University of Michigan with teaching certificates in mathematics, English, and social sciences. Iadipaolo went on to earn three graduate degrees: a Master of Arts, a Master of Science, and Education Specialist degrees. In addition to being a journalist, she is a teacher, serving since 1990.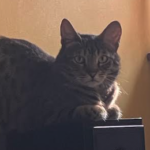 Donna Marie Iadipaolo is a writer, journalist, and State of Michigan certified teacher, since 1990. She has written for national publications like The Village Voice, Ear Magazine of New Music, Insurance & Technology, and TheStreet.
She is now writing locally for many publications, including Current Magazine, Ann Arbor Family, and the Ann Arbor Independent. Her undergraduate degree is from the University of Michigan, Ann Arbor, where she graduated with an honors bachelor's degree and three teacher certificate majors: mathematics, social sciences, English. She also earned three graduate degrees in Master of Science, Master of Arts, and Education Specialist Degree.