Kyshona Armstrong is coming to The Ark on April 28 and will bring music which she thinks can not only help others, but herself as well.
"I hope that my listening audience finds my music to be therapeutic and healing," Armstrong said, who has been a touring artist for 16 years. "It feels both healing and cathartic to perform my music live, for sure. When I'm writing, either by myself or with a co-writer, I am often thinking of a 'problem' that I'm struggling through and thinking what I would tell my younger self, or a best friend if they were struggling through the same issue."
Even her name has positive implications.
"Kyshona is my birth name.  I was named by my Aunt Mozella. I've asked her and she doesn't know the meaning of the name, she just liked the sound of it," Armstrong said.  "Later, a friend of mine was studying the Sanskrit language and found that the pronunciation of my name (Kuh-shaun-uh) means 'The Light.'  Don't know if that's true or not, but I'll take it."
Armstrong said she writes her songs sometimes in a universal way "so people find solace in the message and can find their own healing in the lyrics."
She added that she has been a full-time artist for 12 years, but also has formal training in music therapy.
She graduated from the University of Georgia in 2002, sat for the board exam, and went to New York City to complete an internship at the Institute of Neurological Music Therapy, a main research center for Dr. Oliver Sacks.
"Following my time in New York, I moved to Atlanta and worked in mental health, behavioral health, rehabilitation, and special education," Armstrong said. "My clients ranged from young children with developmental disabilities to men and women experiencing incarceration at the state mental health hospital in Atlanta, Georgia"
Armstrong added that as a contract music therapist, her time would be split between a co-therapy session with a physical therapist and speech therapist in a hospital setting on Monday, a group songwriting session at a youth detention center on Tuesday, and a music therapy group on the memory care wing of a nursing home on Wednesday.
"I loved using my music therapy training in such diverse environments on a daily basis because it kept me creatively inspired at all times," she said.
She added that the music that she performs is a combination of different genres.
"My music is a combination of all that I am and all that I grew up listening to," Armstrong said. "It's roots, blues, and gospel with a little ancestral grit at the heart of it. My music is the culmination of the voices from all the ancestors that came before me: at times wise, at times bitter, but mostly full of love and grace."
Armstrong also loves performing at The Ark and in Ann Arbor.
"This will be my second time playing at The Ark, but my third time in Ann Arbor," she said. "I am a fan of everything The Ark is doing in their community.  To be a volunteer-run music venue speaks volumes to the impact this space has had on its community… My love of the venue has naturally led to my love of Ann Arbor.  I have nothing but respect for a town that loves and supports its creative community.  I hope the folks in Ann Arbor understand how much of a gift The Ark is."
Armstrong also performed at the last Ann Arbor Folk Festival.
While she has released many albums over the past 16 years, she spoke about the last five.
She said "Go," released in 2015m is an example of her More of her full band/blues influences, recorded in Athens, GA.
Speaking on "Ride 2.0," released in 2016, she said, "This is the beginning of my digging deeper into my gospel and soul roots."
It was recorded with a live band in Nashville TN, this album incorporates string arrangements and three-part harmonies with messages of hope and grace.
In 2020, Armstrong released "Listen." It was written from 2016 to 2017 and the songs speak to the awakening that many felt in 2020.
Voted "Best Protest Album of the Year" by the Nashville Scene, this album was written from life experiences, observations, and conversations. "Every song on this album speaks to the humanity that many of us felt during 2020," she said.
The album "Live from the Sanctuary" was released in 2021.
"Recorded live in Nashville as an excuse to make music again with my friends, this is a stripped-down version of some chosen songs from the 'Listen' album, along with a new tune or two," she said. "This is one of my favorite albums because it was recorded with my friends at a time when we all needed to be reminded why we make music in the first place."
Her most recent release in 2022, "The Parthenon Sessions" was  recorded inside the Parthenon at Centennial Park Conservancy in Nashville, TN at the foot of Athena's statue, this EP is a stripped-down performance of chosen songs with just guitar and voices. "This album feels like it was recorded in a cathedral because of the amount of room reverb present and—I believe—because we all understood how special it was to sing in a space that is so grand," she said
When asked what audiences can expect from this concert, Armstrong said, "A little joy, a little heart, lots of harmonies, and hopefully some tears—from the audience."
Armstrong has a therapeutic songwriting organization named 'Your Song' that is a blend of her music therapy identity and her singer-songwriter identity.
"Through 'Your Song', I use the songwriting process as a way to address personal trauma, community healing, and empowerment," Armstrong said.
More information can be found about Your Song at yoursong.org.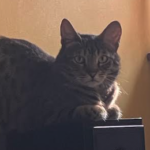 Donna Marie Iadipaolo is a writer, journalist and State of Michigan certified teacher, since 1990. Writing for national publications like The Village Voice, Ear Magazine of New Music, Insurance & Technology, and The Street. Writing locally for many local publications, including Current Magazine, Ann Arbor Family, and The Ann Arbor Independent. Her undergraduate degree is from the University of Michigan, Ann Arbor, where she graduated with an honors bachelor's degree and three teacher certificate majors: mathematics, social sciences, english. also earned three graduate degrees in Master of Science, Master of Arts, and Education Specialist Degree.