You might wonder whether a local watering hole is the most hospitable place to bring the entire family for a night out to eat. But HOMES Brewery offers fun, eclectic eating fare to treat the kids, yet also serves some mighty fine beer to delight parents. You can also often find moms and dads toting along their babies, children, and leashed dogs to the establishment in a more friendly and down-to-earth venue compared to what might usually be associated with a neighborhood tavern.
"HOMES" is an acronym for one of Michigan's greatest assets, its Great Lakes: Huron, Ontario, Michigan Erie, and Superior. The name might also be a tribute to the previous establishment as the location of Culligan water company. Fresh water is, after all, essential to brewing great beer.
The business began in April 2017 as a family venture highlighting Tommy Kennedy's obsession for great beer. He then joined up with his brother David, who was previously involved in the healthcare industry. The entire establishment seems to have a healing vibe.
Safe Environment during COVID
HOMES has instituted many new practices due to COVID. When we went to the brewery recently, it struck me as a safe and enjoyable experience for the most part. When you enter a restaurant, you're running a risk regardless of whether social distance protocols are in place. However, HOMES does everything it can to ensure the safety of everyone. For instance, in order to see the menu, you'll need to scan a QR Code with a phone and then when you are ready, only one person is to approach the counter with the table's order. This contrasts to the previous practice of waiting in line, where no social distancing could take place.
The eating areas are very well ventilated. There is a fully outdoor fenced-in patio area with tables and benches surrounding the fire pits. There is also a partially enclosed area to the side of the building, where the tables are socially distanced.
Even the more enclosed, indoor area is well ventilated, providing all of the windows widely opened. When we were there recently, people were generally keeping six feet apart, and wearing masks when they were not eating. In fact, the entire wait staff was consistently wearing masks.
The brewery provides a relaxed and creative feel. There is a stunning mural on the wall of the indoor area of two astronauts exploring another planet, with the terrain resembling a mountainous, 3-D tessellation and the sky filled with a wavy pattern of various skewed circles. Artwork throughout the building in bright coral and azure by artist Paolo Pedini creates a funky vibe as well.
Gourmet Food
HOMES brewery has some of the most gourmet meals available, but it is done so in a comfortable and casual manner. Much of the food follows an Asian cooking style. The chefs that initially masterminded the food/beer pairings include Noe Hang (of No Thai) and Chou Vang (from Tomukun Noodle Bar). Korean, Thai, and Chinese influences are apparent across the menu. One of our favorite dishes before the pandemic was the various kinds of bao (a filled Chinese steam bun) they had. Unfortunately, bao is no longer on their menu, however, some popular items are still on the menu. Customers can still indulge in fan favorites, such as the beet salad, tiki wings, bulgogi fries, and bibimbap.
Their beet salad makes me seriously consider becoming vegetarian. It is like a wonderful noodle salad but instead of the carbs, all the veggies are shaped like noodles. Red beets, cucumbers, pickled tomatoes, and cilantro are all mixed together in wonderful vinaigrette with cilantro and peanuts.
Their bibimbap is as good as any authentic Korean establishment. It features seasonal vegetables, fried egg, choice of protein (bulgogi beef and asparagus fritter) and a side of the infamous Korean hot sauce, gochujang.
The Bulgogi fries is reportedly one of their favorite selections. This includes bulgogi beef, a fried egg, HOMES beer cheese, red onion, scallion, and sriracha aioli.
Helpful Staff and Great Beer
The staff are always super friendly and helpful. The bartenders are knowledgeable about their beers. HOMES crafts beers that are unique and of the highest quality. The beers often include a hint of fruit, such as berries, passion fruit, coconut, or melon. A herb or spice is often highlighted, such as basil or vanilla. Some of their beers have a more citrus feel, like orange, lime, grapefruit, or tart influence. Others have a strong hoppy bent.
Whatever your preferences may be, there is a beer at HOMES for you. I have often talked to the staff about what kinds of things I like in a beer, and they are happy to give their opinions and are usually spot on with picking the right beer for me to enjoy.
Curbside Convenience
If you still feel safer eating at home, HOMES offers curbside pickup as well. On their website, you can order either "Curbside Food" or "Curbside Beer." Curbside pickup hours are Tuesday through Thursday from 4 to 8 and Friday through Sunday 12 through 8. You will be able to place an order 20 minutes before opening as well. They ask that customers park along the pub on Collingwood for pickup. Some of the favorites for pickup are their wide selection of burritos, with melding of other cultures from Mexico, Hawaii, India, and Asia, such as Curry Chicken Burrito (with green coconut curry and kale), Gogi Burrito (with bulgogi beef and HOMES beer cheese), Kalua Pork (with roast pork and sweet potato), and Crispy Tofu Burrito.2321 Jackson Ave, Ann Arbor. 734-954-6637. Homesbrewery.com.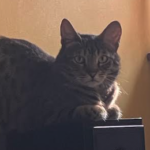 Donna Marie Iadipaolo is a writer, journalist and State of Michigan certified teacher, since 1990. Writing for national publications like The Village Voice, Ear Magazine of New Music, Insurance & Technology, and The Street. Writing locally for many local publications, including Current Magazine, Ann Arbor Family, and The Ann Arbor Independent. Her undergraduate degree is from the University of Michigan, Ann Arbor, where she graduated with an honors bachelor's degree and three teacher certificate majors: mathematics, social sciences, english. also earned three graduate degrees in Master of Science, Master of Arts, and Education Specialist Degree.