The annual "A Grand Night for Singing" featuring vocal and choral performances will be showcased on Sept. 24 at 2 p.m. at Hill Auditorium. A wide array of singing and styles is scheduled to for the evening.
The event is hosted by Catherine A. Walker, associate chair of musical theater and clinical professor of musical theater; Daniel Washington, professor of music at the University of Michigan.
"There is a variety, beautiful singing across a continuum of styles," Walker said. "This event is a celebration of vocal music across the School of Music, Theater, and Dance (SMTD)."
Eugene Rogers, Director of  "A Grand Night For Singing" and the Director of University Choirs said the event has been in existence since the Fall of 2010, started by his predecessor Jerry Blackstone.  From its inception, the concert was created to showcase the diversity and ability of various singing.
"The event was designed and still does celebrate the power of vocal music across many styles and genres:  Choral, Opera, Solo Voice, and Musical Theatre," Rogers said.
Several new performers are on hand for the upcoming show.
"This year they will be featuring the members of the Musical Theater class of 2027," Walker said. "All first-year students will be performing 'Light' from "Next to Normal" by Tom Kitt and Brian Yorkey. "
Walker offered insights from her Department of Musical Theater (MT). There is also a historical component to the show.
"I will speak to our department's contribution," Walker said. "This is an inclusive choral event that is meant to showcase various styles and genres of vocal music throughout the ages. Musical Theatre (MT) is a uniquely American art form that is rich and varied with influences that span from operetta to jazz, blues, and pop-rock."
And there are even more singers featured.
"Performances will include choral ensembles such as The U-M Chamber Choir, The Men's and Women's Glee Clubs, The Voice Department, and a scene from SMTD's Opera Production," Rogers said.
The Opera excerpt will feature this fall's Main Stage Production of ORPHÉE AUX ENFERS by Jacques Offenbach featuring all vocal performance majors in the SMTD.
The Department of Voice and the University Symphony Orchestra will showcase "Orpheus in the Underworld" (Orphan au enters) in November at the Power Center for the Performing Arts.
The Chamber Choir and Men's Glee Club will sing repertoire that will be included on their international tours to South America.
Reserve seating is available at $20/$15/ and $8. Get tickets online.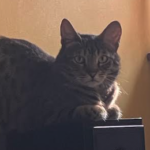 Donna Marie Iadipaolo is a writer, journalist and State of Michigan certified teacher, since 1990. Writing for national publications like The Village Voice, Ear Magazine of New Music, Insurance & Technology, and The Street. Writing locally for many local publications, including Current Magazine, Ann Arbor Family, and The Ann Arbor Independent. Her undergraduate degree is from the University of Michigan, Ann Arbor, where she graduated with an honors bachelor's degree and three teacher certificate majors: mathematics, social sciences, english. also earned three graduate degrees in Master of Science, Master of Arts, and Education Specialist Degree.