Women's History is American History. Since March is Women's History Month, it is a great time of year to learn more about Women's history.
Here are some interesting events happening in Washtenaw County to celebrate Women's History Month.
1.) "Woman-Life-Freedom: The Women-Led Revolution of our Time!"
Negar Mottahedeh, an Iranian scholar and professor at Duke University, discusses how the current women-led movement in Iran is related to the women's protest of March 8, 1979.
Lunch will be provided on a first-come-first-serve basis. Presented by the Graduate Society of Women Engineers (GradSWE) at the University of Michigan. For more information contact Penny Kitsopoulos, pkitsop@umich.edu.
Wednesday, March 8. 12-1 p.m.
Pierpont East Room, 2101 Bonisteel Blvd. East Room, Ann Arbor. 
Attend to hear about women in leadership positions and the stories of their professional journey and their successes in obtaining leadership roles in various career areas. Free. For more information contact Deanna Kowaleski, dkowales@emich.edu.
Monday, March 13, 6-7 p.m.
Student Center Room 310A, 900 Oakwood St, Eastern Michigan University, Ypsilanti.
3.) Sci-Fri Book Club: Women at the Harvard Observatory, 1875-1950
This book club focuses on women who were hired by the Harvard Observatory to study the stars with the Astronomical Photographic Glass Plate Collection.
Beginning in the late 1800s, women—including Annie Jump Cannon, Henrietta Leavitt, and Cecilia Payne-Gaposchkin—made original groundbreaking discoveries that forever changed astrophysics. These were not the only women who were working at the Harvard Observatory at the time of astronomical glass plate photography.
Friday, March 18, 5 p.m.
4.) Book Discussion: Parable of the Sower by Octavia Butler
You can join the AADL staff and other members of the community to hear about "The Parable of the Sower by Octavia Butler."  The book is about a quest for freedom in an apocalyptic science-fiction setting.
Wednesday, March 23, 6 p.m,
5.) Trotter Distinguished Leadership Series: Women In STEM
This gathering will feature panelists talking about the vital aspect of having Women of Color in STEM. They will share their stories about their journeys as well as how they have worked toward change on the job. This event is a collaboration between CEW and WISE.
March 28, 5:30-7 p.m.
Trotter Multicultural Center, 428 South State St, University of Michigan, Ann Arbor.
More events at the University of Michigan.
More events at Eastern Michigan University.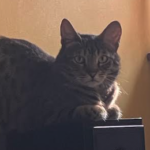 Donna Marie Iadipaolo is a writer, journalist and State of Michigan certified teacher, since 1990. Writing for national publications like The Village Voice, Ear Magazine of New Music, Insurance & Technology, and The Street. Writing locally for many local publications, including Current Magazine, Ann Arbor Family, and The Ann Arbor Independent. Her undergraduate degree is from the University of Michigan, Ann Arbor, where she graduated with an honors bachelor's degree and three teacher certificate majors: mathematics, social sciences, english. also earned three graduate degrees in Master of Science, Master of Arts, and Education Specialist Degree.