A "Fisher House" is affectionately referred to as a "home away from home" for military/veteran families and associated caregivers. 
Michigan's first Fisher House is located on the campus of the U.S. Department of Veterans Affairs (VA) Ann Arbor Healthcare System at 2215 Fuller Court. 
Families can stay at no cost and be supported while any family member receives medical treatment.
We interviewed Executive Director at Fisher House Michigan (FHM), Kate Melcher, an Ann Arborite who has been with Fisher House for five years. Melcher shared essential insights and history with Ann Arbor Family Press.
"Our mission is to care for the caregivers," Melcher described. "When a veteran is hospitalized, Fisher House can host their family or caregivers who need to travel more than 50 miles to be with their loved one. Caregivers want for nothing when staying at the Fisher House, so that their focus can be on advocating for their hospitalized loved one, providing bedside support."
They are also anxiously awaiting groundbreaking for the Fisher House that will support the John D. Dingell VA Medical Center in Detroit. There are 92 Fisher Houses located at military and VA medical centers worldwide.
According to Melcher, since the Ann Arbor opening in June 2020 (at the height of a global pandemic),  the Fisher House at VA Ann Arbor has served nearly 2,500 families. 
With 16 private family suites, a typical Fisher House can offer up to 5,840 nights of lodging annually. Reportedly, the average stay at the VA Ann Arbor Fisher house is three nights (the typical average around the world is 3-4 nights), while the most extended stay in Fisher House history was four years.
Fisher House Michigan (FHM) is a not-for-profit organization created to improve the quality of life of military members, retirees, veterans, their families, and caregivers. 
FHM supports the construction and operations of comfort homes built near VA Medical Centers in Michigan, called Fisher Houses. FHM works to inform the veteran community, their families, and the general public about Fisher Houses and provides necessary support to Fisher House operations as needed.
The Ann Arbor community has historically given generously to Fisher House, but COVID has created necessary barriers to in-person volunteering, according to Melcher.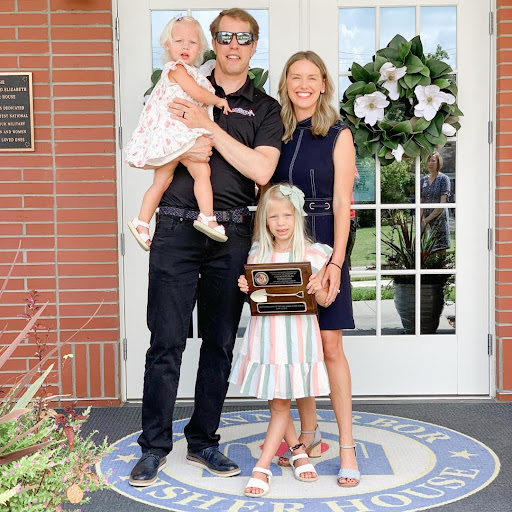 "As the guests in a Fisher House are spending their days with their loved ones in compromised health conditions, the VA Fisher House staff is strict about not allowing visitors who might bring in anything from the common cold to Covid. However, in coordination with FHM and the VA staff, the community has provided meals, toiletries, groceries, and more. The best way to support these efforts is through the donation of gift cards to local grocery chains or restaurants," Melcher described.
She added that the Fisher House program is a public-private partnership. 
"The House was built with 100% private gifts and grants, and then was given to the VA Ann Arbor Healthcare System," described Melcher. "The VA staffs the house with VA employees and covers all basic operational expenses."
In addition, FHM provides instrumental support.
Fisher House Michigan—in addition to raising over $10 million in capital to build the house—offers funding for items that the VA cannot provide. Such expenses include groceries, toiletries, and sundry items, local transportation for caregivers, no-cost hotel stays for when the House is at capacity, and more. 
American Race Car Driver Brad Keselowski and his Checkered Flag Foundation have been long-time supporters of the Fisher House mission, according to Melcher. 
Keselowski and the NASCAR community have raised funds and awareness for Fisher House worldwide, and he maintains a strong relationship with the Chair and CEO of Fisher House Foundation, Ken Fisher. While Zachary Fisher founded Fisher House, his grand-nephew, Ken, is now at the helm since Zachary's passing.
"The easiest way our community can support the Fisher House in Ann Arbor is to donate funds at www.fisherhousemichigan.org," Melcher detailed. 
"Unfortunately, due to Covid, we cannot have the community volunteer in the House at this time, but we look forward to a time when families or organizations can come into the house to prepare a meal for the 16 families staying there each night. In the meantime, storage is a challenge at the Fisher House, so gifts of goods or supplies should be carefully coordinated with us." 
Email info@fisherhousemichigan.org or call 518-481-0552 to discuss the most needed and most appreciated items.
Fisher House Ann Arbor 2215 Fuller Court Ann Arbor  734-845-3000  VHAANNFisherHouse@va.gov  https://www.fisherhousemichigan.org/va-ann-arbor-fisher-house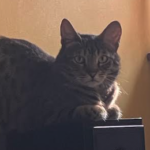 Donna Marie Iadipaolo is a writer, journalist, and State of Michigan certified teacher, since 1990. She has written for national publications like The Village Voice, Ear Magazine of New Music, Insurance & Technology, and TheStreet.
She is now writing locally for many publications, including Current Magazine, Ann Arbor Family, and the Ann Arbor Independent. Her undergraduate degree is from the University of Michigan, Ann Arbor, where she graduated with an honors bachelor's degree and three teacher certificate majors: mathematics, social sciences, English. She also earned three graduate degrees in Master of Science, Master of Arts, and Education Specialist Degree.