With every passing year, more home chefs decide to go the relaxing route to enjoy the holiday more by having their Thanksgiving meal prepared by someone else. 
If you're one of those people looking to lighten the burden off your holiday workload, here are some great local places that will help you take your Thanksgiving memories "to-go," by offering creative options. 
Why not taste what they have to offer?  
---
New this year is Venue by 4M! Venue is offering Chef Thad's Thanksgiving Dinner Packages To-Go as well as Chef's Thanksgiving A LA Carte Dinner Menu To-Go
Their Rotisserie Turkey Roulade is at $90, where they state they recommend 1/2 lb per person and each bird is approximately 6 to 10 lbs. 
Venue also offers a Vegetarian "Meat" Loaf at $50 that feeds 6 to 8 people. 
Other menu items for the holidays include focaccia stuffing, sage sausage gravy, mashed potatoes, green bean casserole, cranberry sauce, salads, roasted butternut squash & brussels sprouts, bourbon glazed roasted carrots, Logan buttermilk biscuits, and bourbon pumpkin cheesecake. 
1919 South Industrial Hwy Ann Arbor. 734-800-0128.
---
"Reheat & Eat" Thanksgiving side dishes are back at EAT! Place your orders by Saturday, November 19.  Pick-up is Wednesday, November 2.
Items include butternut squash and apple soup, mushroom and hazelnut soup, mixed greens salad, herb roasted chicken, cranberry sauce, apple whipped sweet potatoes, creamed spinach, herb roasted root vegetables, savory corn pudding, fall quinoa, kale salad, Brussels sprouts chiffonade, sausage bread stuffing, potato & celery root gratin, mac & cheese, gravy kit, dutch apple pie, sweet potato ginger pie.
Reheat your items on Thanksgiving Day and enjoy! Order here. 
1906 Packard, Ann Arbor. 734-213-7011.
---
---
Weber's offers a Thanksgiving "Family Style Dinners To-Go," serving 8-10 people for $200, including one whole turkey, green bean casserole, stuffing, whipped potatoes, gravy, pumpkin pie, and cranberry relish. 
More info can be found here. 
3050 Jackson Ave, Ann Arbor. 734-769-2500.
---
You might not think a traditional Italian restaurant offers the typical Thanksgiving take-out, but it does! They are calling it: "Paesano Thanksgiving Dinner 2Go, 2022." 
Their menu includes a choice of oven-roasted turkey or a confit turkey leg. It comes with mashed potatoes with creme fraiche and chives, candied yams with Michigan maple syrup and brown sugar, green bean casserole with cremini mushrooms and fried onion straws, house-made brioche dressing (stuffing), pecans and root vegetables, cherry-orange cranberry relish, gravy, garden salad with Italian dressing, and dinner rolls with garlic-herb butter. 
The per-person cost is $39. Dessert is extra, but original: pumpkin cheesecake with whipped maple mascarpone and gingersnap crust. 
Phone orders are taken by Sunday, November 20, and picked up Wednesday, November 23. 
3411 Washtenaw Ave, Ann Arbor. 734-971-0494. 
---
Knight's offers a Thanksgiving "Family Meal" that serves either 10-12, family of 4, or a family of 2. Their meals include roasted Amish turkey (white and dark meat, carved), traditional stuffing, mashed potatoes, green bean casserole, gravy, cranberry sauce, and pumpkin pie. 
Other offerings available are old-fashioned ham by the pound, creamy mac-n-cheese, and garden salad. Their pie options include dutch apple pie, Kentucky bourbon pecan pie, key lime pie, and Knight & Day Pie. "Old Fashioned Ham by the pound," The menu and ordering info can be found here.
5060 Jackson Road, Suite D, Ann Arbor. 734-222-9210.
---
They are offering "A Holiday Feast To-Go," for $325 and includes a whole 20 lb turkey for 10-12 people along with whipped potatoes, homemade gravy, cornbread stuffing, cranberry sauce, candied sweet potatoes, marinated vegetable salad, acorn squash, house-made bread, pumpkin pie, and pecan pie. 
Order by Sunday, November 20. Advance payment is required and nonrefundable. 
401 Depot St, Ann Arbor. 734-769-0592.
---
Thanksgiving by Chef Kieron Hales includes choices of Thanksgiving turkey, tenderloin, kale salad, squash soup, mashed potatoes, crispy stuffing, glazed carrots, bacon balsamic brush sprouts, various sauces, and desserts. 
You can order a turkey to serve two, four, or 8-10 people. The largest turkey is $320. Their turkey is brined for 24 hours in thyme, sage, rosemary, garlic, shallots, berries, and other spices. Orders can be placed here. 
8540 Island Lake Road, Dexter. 734-619-8100.
---
The Produce Station is offering "The Produce Station Feast Package with Cooked Turkey Breast," for $185. 
This includes a 4 lb boneless cooked turkey breast, traditional bread stuffing, mashed potatoes, gravy, Mandarin cranberry sauce, wild mushroom & green beans, spiced walnut & cranberry salad, and homemade rolls. A la carte ordering is also available such as smoked ham or butternut squash ravioli. More info can be found here. 
1629 S State St, Ann Arbor. 734-663-7010.
---
The Deli is offering a "Complete Thanksgiving Feast" for takeout. Their range is from $325 to $340 for the whole turkey and includes mashed potatoes, homestyle gravy, cranberry sauce, sage and celery stuffing, wild rice, and maple sweet potatoes, along with a loaf of their famous bread, spiced pecans, and their pumpkin pie.
Per person, Thanksgiving meals are also available which include sliced turkey, stuffing, mashed potatoes, gravy, and cranberry sauce.  Order here. 
422 Detroit St, Ann Arbor. 734-663-3353.
---
This Steak House is offering "Ruth's Thanksgiving at Your Table" for $175, designed to serve four and includes oven-roasted turkey breast, sausage & herb stuffing, gravy, and cranberry relish, a choice of salad and side, and four chocolate sin cakes. 
Their meal is sold cold with reheating instructions. More info here.
314 South Fourth Avenue, Ann Arbor. 734-585-5155
---
Carryout orders require pre-orders $30 per person $15 guests 12 and under. The menu features: Turkey Breast / Prime Rib (+$15) / Salmon (+$10) & or Vegan option Stuffed Butternut Squash. 
Sides include mashed potatoes, sweet potatoes, cornbread dressing, green beans and carrots, Brussel sprouts, cranberry sauce, fresh bread, and pumpkin or pecan pie. Menu available here. 
3660 Jackson Road, Ann Arbor. 734-213-9800
---
Enjoy a full meal for $19.99 (turkey & stuffing + cranberry sauce + gravy, choice of potato, choice of veggie, and choice of soup or salad), OR go a la carte and select your favorites from among their specially prepared menu, featuring choices of soups, salads, sandwiches, and of course desserts! Preorders by 3 p.m. Tuesday.
2083 West Stadium Blvd, Ann Arbor, MI 48103. (734) 668-1292
---
Salt Springs offers a $125 Thanksgiving meal that serves 5-6 people. 
The choice of entrees is smoked turkey breast, stuffed sole, or smoked beef brisket. The meal also includes jalapeno/cheddar cornbread stuffing, whipped potatoes, gravy, Brussels sprouts, cranberry-citrus relish, white and dark chocolate mousse, rolls and butter, and the option to add a Michigan or Beet salad. 
Orders must be submitted by Sunday, November 20 by 5 p.m.
117 South Ann Arbor St, Saline, Michigan 48176 (734) 295-9191
---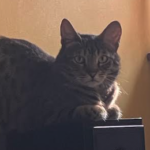 Donna Marie Iadipaolo is a writer, journalist and State of Michigan certified teacher, since 1990. Writing for national publications like The Village Voice, Ear Magazine of New Music, Insurance & Technology, and The Street. Writing locally for many local publications, including Current Magazine, Ann Arbor Family, and The Ann Arbor Independent. Her undergraduate degree is from the University of Michigan, Ann Arbor, where she graduated with an honors bachelor's degree and three teacher certificate majors: mathematics, social sciences, english. also earned three graduate degrees in Master of Science, Master of Arts, and Education Specialist Degree.