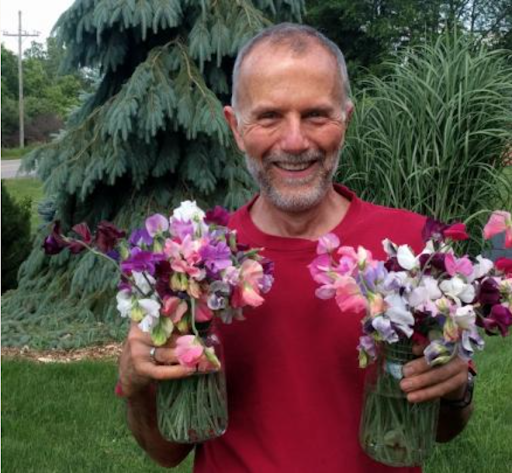 Project Grow Community Gardens is celebrating its 50th anniversary this year and it is one of the longest-running community gardens in the country according to Kirk Jones, Managing Director.
But community gardening isn't just about getting plants to grow and puttering around in the dirt, it contributes to one's well-being also.
According to experts, there are numerous health benefits to gardening for all ages. It helps fight a multitude of diseases, builds strength, improves memory, boosts mood, reduces stress, helps addiction recovery, heals and empowers, combats anxiety, and fosters human connection, including building family time.  
They will be celebrating their upcoming anniversary. The next big family-friendly event scheduled is a "Tomato Tasting" in August as part of this nonprofit's Golden Jubilee celebration.
"This year this event will be held at Leslie Science and Nature Center (1831 Traver Road in Ann Arbor) and combined with a 50th-year anniversary celebration," announced Jones. 
The event is Saturday, August 20th, 2022 from 11 am to 3:30 pm and promises "fun for the whole family." It includes food trucks, music, dancing, nature exhibits, and more. It is free, open to the public, and no registration is required. You just show up. For more information contact scott@projectgrowgardens.org.
"If you like tomatoes and have not attended one of these tastings before, you should really come check it out," state the organizers. "Everyone loves vine-ripened tomatoes, but only by tasting different varieties side by side can most people notice the subtle differences. Some tomatoes taste fruity, others citrusy, 'smoky' or even salty."
They invite you to bring your favorite tomatoes to share with others. They cut the tomatoes into small samples for the tasting, so you don't need to bring a large number.
Founded in 1972, Jones explained "Project Grow provides the space, education, and inspiration to make organic gardening accessible to all," according to Jones, who has been with the organization since 2011.
Organic gardening is a gardening method in which materials utilized are derived directly from plants, animals, and minerals rather than from the assistance of fossil fuels and synthetic chemicals. In other words, there is no use of petrochemical-based pesticides, herbicides, or fertilizers.
"Before (Managing Director), I was a gardener, site coordinator, and board member," he described. "My first garden with Project Grow was in 1986."
Prior to Project Grow, Jones owned and ran a cut flower business titled," Good Scents Gardens." He recalled although being a bit inexperienced about gardening when he began, he became enthralled with the process, and also grew in knowledge from others.
"I have always liked growing things but didn't know much about gardening," Jones recalled. "I first shared a Project Grow plot at County Farm with a co-worker in 1986. I grew mostly vegetables—not very well. At that time you had to collect water from the creek that runs behind the rec center in plastic jugs and haul it to the garden. It was very much like Project Grow today but less organized. Now there are regular work days at County Farm to maintain common areas, we have mowers to mow the paths, and there is more follow-up with people to help them succeed. In 1986 you got your plot assignment and then it was basically up to you to know what to do. Then, as now, beginners get large amounts of advice from more experienced neighbors."
He confessed he has certain preferences in gardening, however.
"I"m really more of a flower gardener than a vegetable gardener," stated Jones.
Now, according to Jones, Project Grow operates 21 garden sites in the Ann Arbor area. And they are very family-friendly as well. One can see a site listing here.
"Many garden plots are intergenerational and are used by parents, children, and grandparents together," he described. "Our three Discovery Gardens at Leslie Science and Nature Center, County Farm Park, and Ann Arbor Center for Independent Living offer a combined 75 raised beds. These Discovery Gardens were initially created to provide gardening opportunities for seniors and children, although we found that many other people are interested in just a small space to garden."
According to Jones, a full plot is 25'x30′ and costs $130 a year, half plots are $80. Discovery Garden raised beds are about 24 square feet and are  $50 each, 2 for $80. Anyone can ask for a reduced fee and after filling out a form online can pay what they are comfortable paying, according to Jones.
Jones also outlined the best time to secure plots.
"Registration starts in January and sites with high demand fill by March 1st," he described. "Sometimes people cancel for some reason and later applicants get plots anyway but, applying early is the best way to get your preferred location. We will send you a reminder to register if you email us at info@projectgrowgardens.org"
Building diverse communities is also a big part of "Project Grow." Diverse groups of people from various backgrounds all come together to form happy communities through Project Grow as well.
"We do not do this (form diverse communities) consciously, but it happens automatically," Jones described. "All of our sites have gardeners of different ages, homeowners, renters, all races, and religions. I always say that at a community garden you meet people you would not otherwise meet. When I had a garden at County Farm, some of my gardening neighbors included a researcher at Warner Lambert—later Pfizer, a graduate student in Japanese Literature, a housekeeper—like Alice from the Brady Bunch, a business owner, et cetera. It's fun because despite big differences, everyone loved gardening and so we all had something in common."
Not only does Project Grow bring gardening to all who want it, and bring diverse groups of people together, it has a history of collaborating with a wide variety of organizations such as the senior centers, other non-profits, businesses, and various churches.
Jones stressed that Project Grow's incredible legacy would not be possible without the help from other organizations that they work with. Jones said they particularly would like to thank: the Ann Arbor Airport, Ann Arbor Center for Independent Living, Ann Arbor City Council, Ann Arbor Parks & Recreation Department, Ann Arbor Public Schools & AAPS Recreation and Education Division, Ann Arbor Senior Center at Burns Park, Catholic Social Services, Center for Engaged Academic Learning at the University of Michigan, Chapel Hill Condominiums, Dawn Farm, Downtown Home & Garden, Food Gatherers, Friends of Greenview, Gemini, Hillside Terrace, Shari Kane and Dave Steele, Leslie Science and Nature Center, Matthei Botanical Gardens & Nichols Arboretum, People's Food Co-op, Rotary Club Ann Arbor North, Scio Community Church, Starr Valley Farm, Washtenaw County Master Composter Certificate Program, Washtenaw County Parks & Recreation, Washtenaw County Public Works, Washtenaw Master Gardeners of Michigan State University Extension, Zion Lutheran Church, and all of the volunteers who have served the organization and its members throughout our history.
For more information on Project Grow, visit projectgrowgardens.org or call 734-996-3169.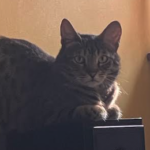 Donna Marie Iadipaolo is a writer, journalist and State of Michigan certified teacher, since 1990. Writing for national publications like The Village Voice, Ear Magazine of New Music, Insurance & Technology, and The Street. Writing locally for many local publications, including Current Magazine, Ann Arbor Family, and The Ann Arbor Independent. Her undergraduate degree is from the University of Michigan, Ann Arbor, where she graduated with an honors bachelor's degree and three teacher certificate majors: mathematics, social sciences, english. also earned three graduate degrees in Master of Science, Master of Arts, and Education Specialist Degree.