Ann Arbor Skatepark is installing nighttime lights, and the announcement has resulted in elation from skaters near and far as well as community members. Lights installed will mean longer hours for the skaters and onlookers to enjoy.
To learn more, we interviewed Chris Cassell, president of Friends of the Ann Arbor Skatepark, and City of Ann Arbor Park Planner Hillary Hanzel. While the construction of underground work has begun, the exact timeline of the light pole installation is yet to be determined.
Hanzel made a more hopeful prediction, which is around the corner.
"We don't have an exact date because lead times and delivery dates are difficult to predict with the current state of supply chains," explained Hanzel.  "My best guess is mid-fall. We have begun work underground so that the site is ready when the poles are ultimately delivered."
The construction contract has been executed with Rauhorn Electric, Inc., confirmed Hanzel.  Stantec is the lighting designer and overseer of construction as well.
"The project, as approved by Ann Arbor City Council, is projected to cost $269,955.00," Cassell said. "The project is funded jointly by the Ann Arbor Parks Department, the Washtenaw County Parks and Recreation Commission, and the Friends of the Ann Arbor Skatepark."
The City's partners shared funding for the skatepark lights at the Washtenaw County Parks and Recreation Commission ($35,000) and the Friends of the Ann Arbor Skatepark ($20,000).
"The current construction contract amount is $269,955," specified Hanzel. "This does not reflect the total project cost, as there were additional expenses associated with developing the lighting design as well as construction oversight by the project engineers.  Additionally, the final construction contract amount could vary if there are any unforeseen changes that are made during construction."
There will be nine light poles with three flood light fixtures mounted to each, added Hanzel. They are shielded LED flood lights mounted on 30' poles.
Lighting for the skatepark has always been part of the plan since planners originally conceived the idea, but initially, there was no money for the lighting portion. Then the Friends of the Ann Arbor Skatepark decided to raise money during an important time-based celebration.
"We've wanted lighting since inception, but we removed it from the initial design/build due to budget constraints, with the intention of adding at a later time," Cassell said. "We kicked off the effort in earnest at our 5-year anniversary event in 2019, Light Up the Park."
There have been no anticipated complaints about light pollution.
"The fixtures are dark sky compliant, and we have not received any concerns from the community," Hanzel said. "There is also existing sports lighting at the adjacent ball fields."
And skaters, neighbors, and community members are generally ecstatic that the lights are now coming to fruition because they see the skatepark in general as extremely successful.
"The Ann Arbor Skatepark opened in June 2014, so it's been eight years now," Cassell described. "I think by any measure, it is an overwhelming success. It's heavily used year-round—skaters shovel the snow—and is a destination for skaters from around the country." 
"People are excited that it's finally happening," Cassell said.
Thus far, people have not raised concerns about more nighttime activity in the park.
"Most people who live near the skatepark recognize it as the great resource that it is," Cassell said. "I reside quite near the skatepark, and I regularly hear from my neighbors how wonderful it is."
The baseball field in Veterans Memorial Park already uses lights for nighttime games, which the park does not leave on through the night.
"It's worth noting that the lights will be turned off overnight," Cassell described. "Ann Arbor parks are open from 6 am to 10 pm, and the lights will be off outside of these hours, with the exception that they may remain on while the ball fields' lights are on." 
Hanzel specified additional elements of sustainability and safety.
"A sustainable lighting design was developed by utilizing LED light fixtures to minimize energy consumption, as well as using shielded fixtures that reduce light pollution and are Dark Sky compliant," Hanzel said. "Regarding safety, skateparks can be challenging to light properly because many skatepark features such as ramps, stairs, ledges, and bowls cast shadows."
Safety and sustainability have always been a part of the skatepark design, with rain gardens, trees, and ecologically friendly plant spaces that surround it as well. Adequate lighting is just an added part of that safe and sustainable design.  
"It is a fast, multi-directional sport, so ensuring adequate light levels that maximize the visibility of these features is important," Hazel said. "The City engaged a lighting consultant to develop a lighting design that would allow skaters to quickly see contour changes of curved bowl features as well as reduce glare and shadows, and maximize visibility for safe use."
Skateboarding is a sport, art, science, and even involves STEAM (Science, Technology, Engineering, Arts, Mathematics) components. The building of the skateboards and various tricks, for instance, involved a good deal of physics, such as the analysis of forces and projectile motion.  
Cassell first became involved with the Skatepark in 2007, when the organization was called the Ann Arbor Skatepark Action Committee.
Hanzel has worked for the city for over five years.
Cassell further explained that most skateparks nearby do not have lighting, with the notable exception of the Riverside skatepark in Detroit.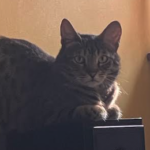 Donna Marie Iadipaolo is a writer, journalist and State of Michigan certified teacher, since 1990. Writing for national publications like The Village Voice, Ear Magazine of New Music, Insurance & Technology, and The Street. Writing locally for many local publications, including Current Magazine, Ann Arbor Family, and The Ann Arbor Independent. Her undergraduate degree is from the University of Michigan, Ann Arbor, where she graduated with an honors bachelor's degree and three teacher certificate majors: mathematics, social sciences, english. also earned three graduate degrees in Master of Science, Master of Arts, and Education Specialist Degree.