Tuesday, March 1, 2022 is "Paczki Day." (Paczki is pronounced poonch-kee.)
Many people also often wonder what the difference is between a paczki and a regular jelly donut. Paczki is distinctly a traditional Polish pastry in which the dough that is used is sweeter and richer.
Paczki Day is also known as "Mardi Gras" in French, which loosely translates to "Fat Tuesday." It's called Fat Tuesday because it's the day before the Lenten season starts and people are known to indulge before Lent begins. It reflects the practice of eating rich, fatty foods as an indulgence before the ritual Lenten sacrifices.
To honor this tradition, we organized a roundup of the best local places to get paczkis! Paczkis can sell out quickly, so you might consider pre-ordering them.
However, if you prefer to celebrate Fat Tuesday with a more traditional New Orleans style Mardi Gras, we have also noted (look for the *) the local bakeries that also sell King Cakes to the list below. 
According to neworleans.com, "The name king cake comes from the Biblical story of the three kings who bring gifts to Baby Jesus. A blend of coffee cake and cinnamon roll, king cake is usually iced in yellow, green and purple – the colors of Mardi Gras, and is frequently packed with fruit fillings and decadent cream cheeses. Hidden within these season sweets also lie a special surprise: a plastic king cake baby to continue the fun…Whoever finds it (the baby) must either bring the next cake or throw a party, thus sparking an unending round of food and fun."
Amadeus
Known for their Old-World cuisine, modeled after Viennese cafes, Amadeus offers authentic fare from Central Europe (Poland, Hungary, and Austria). Their paczki are offered in unique flavors of rose, raspberry, strawberry, and plum.
122 East Washington St., Ann Arbor. 734-665-8767. amadeusrestaurant.com.
Argus Farm Stop
With two stores in Ann Arbor, they offer local food 7 days a week. Their farmers own the produce, set the price, and keep 70% of the sale. In addition to their all-local market, you can also buy coffee & tea prepared by our baristas in the cafe, and lots pastries, like paczkis!
325 W Liberty St., Ann Arbor  (734) 213-2200  https://www.argusfarmstop.com/
1200 Packard Rd., Ann Arbor (734) 997-5448
Baker's Nook *
Baker's Nook in Saline is a small, hole in the wall bakery that is well worth the visit. They offer a variety of delicious lunches, dinners, baked goods, and baking supplies for those who love to bake at home. Each year, they make paczkis and king cakes, but call ahead for specifics.
901 W. Michigan Ave., Saline. 734-429-1320. shopbakersnook.com.
Big City Small World Bakery
This corner shop is located on the corner of Spring Street in the Water Hill neighborhood. They've been there about 20 years and are extremely friendly. They are taking orders and get the paczki directly from Hamtramck — also sometimes referred to as "Little Poland." Some neighbors claim that a person of Polish heritage might make a more authentic paczki, just as many claim a person of Italian heritage may make a more authentic pizza.
Big City Small World Bakery options include apple, blueberry, cherry, chocolate, custard, lemon, plum, prune, raspberry, rose, and strawberry. You can order ahead and ask for curbside service.
500 Miller Ave., Ann Arbor. 734-668-7688. bigcitysmallworld.squarespace.com.
The Boro
Dixboro's new restaurant, located in the spot of the former Lord Fox, offers wood-fired pizza as well as having a cafe and bakery. It offers paczki in raspberry, chocolate, and custard sold by either half a dozen or dozen.
5400 Plymouth Rd., Ann Arbor. 734-669-3310. theborotogo.com.
Detroit Filling Station
When you make an online order with Detroit Filling Station they will allow you to also order one flavor of the day vegan paczki, although supplies are limited.
300 Detroit St., Ann Arbor. 734-224-8262. thelunchrooma2.com/detroit-street-filling-station-1.
Dimo's Deli and Donuts
Dimo's paczki have a unique tan glow about them and seem extra plump. Dimo's has been the go-to place in Ann Arbor for sandwiches and donuts for almost 50 years. They are a local favorite and people pre-COVID waited in long lines to get their treats. Custard and raspberry sometimes sell out early there. You can call ahead to order or some may still be available the day of Fat Tuesday. Popular selections of Dimo's include custard, strawberry, blueberry, raspberry, apple, and buttercream. You often see the hardworking and colorful owner, Walid Dimo, waiting on customers and joking around with them.
2030 West Stadium Blvd., Ann Arbor. 734-662-7944. dimosdelianddonuts.com.
DJ's Bakery
Their paczki flavors include apple, blueberry, custard, cream, lemon, prune, raspberry, and strawberry.
3031 Packard St., Ann Arbor. 734-369-2068. facebook.com/djsbakeryAA.
Dom Bakery
Dom Bakery in Ypsilanti is a local staple. Although they've been cash only for decades, they've recently started to accept cards. Their baked goods are out of this world, and this bakery is definitely a hot spot for paczki for those searching!
1305 Washtenaw Ave., Ypsilanti. 734-485-3175. facebook.com/Dom-Bakeries-116166961738910.
Great Harvest Bread Company *
Call ahead to reserve your king cake and ensure they are continuing the tradition this year, however, Great Harvest Bread Company makes decorative boxes each year, typically filled with a king cake and beads.  
2220 S. Main St., Ann Arbor (734) 996-8890  https://www.facebook.com/GreatHarvestAA 
It's a Good Day Donuts
Looking for a paczki that's a little different? Place your order with It's a Good Day Donuts in Ypsilanti! Check out some of the delicious paczki they have, which are also paired with local dipping sauce. Their flavors include Mindo Chocolate, Hyperion Coffee, or Strawberry Rhubarb.
This store is a little different as it's not a brick and mortar store. Place orders over the phone or online, and they deliver!
734-624-4220. itsagooddaycafe.com.
Plum Market
With two locations in Ann Arbor, their paczkis are easy to access! 
3601 Plymouth Rd., Ann Arbor  https://www.plummarket.com/paczki/
375 N. Maple Rd., Ann Arbor 
Produce Station 
They will be bringing in paczki from Paris Bakery, an old world Polish bakery in Livonia.  Choose from flavors like: prune, raspberry, custard, lemon, blueberry, apple, or a mix of them.  Pre-ordering is recommended.
1629 South State, Ann Arbor  734-663-7010  https://www.producestation.com/
Washtenaw Dairy
Many people frequent Washtenaw Dairy for their ice cream and donuts, but they also have yummy paczki, some available on a walk-in basis. Washtenaw Dairy has been serving the community for 85 years.
602 South Ashley Street, Ann Arbor. 734-662-3244. washtenawdairy.com.
Wolverine State Brewing Company
This bar has paczki available for pickup in the taproom on Tuesday starting at 3 p.m. Wolverine reportedly gets all the shells from Benny's Bakery in Saline and then does all the various fillings in-house.
2019 West Stadium BLVD, Ann Arbor. 734-369-2990. wolverinebeer.com.
Zingerman's Bakehouse *
Zingerman's offers chocolate, raspberry, lemon, and ricotta. What is unique about Zingerman's is that they also offer various dishes of the season for their "At Home Mardi Gras Fete," featuring New Orleans cuisine like a jambalaya dinner, gumbo, and King Cake.
3711 Plaza Drive, Ann Arbor. 734-761-2095. zingermansbakehouse.com.
Have an update to this list?  Email: annarboreditor@adamsstreetpublishing.com.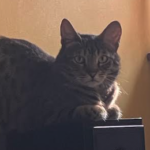 Donna Marie Iadipaolo is a writer, journalist and State of Michigan certified teacher, since 1990. Writing for national publications like The Village Voice, Ear Magazine of New Music, Insurance & Technology, and The Street. Writing locally for many local publications, including Current Magazine, Ann Arbor Family, and The Ann Arbor Independent. Her undergraduate degree is from the University of Michigan, Ann Arbor, where she graduated with an honors bachelor's degree and three teacher certificate majors: mathematics, social sciences, english. also earned three graduate degrees in Master of Science, Master of Arts, and Education Specialist Degree.