Each year, because more cooks are choosing to take out their turkey dinner, there are even more options for the "to-go" Thanksgiving meal.
If you would like someone else to do all the work this holiday, check out these local establishments to get your orders in for the whole meal or possibly just for some sides.
New this year is Miss Kim's "Korean American Thanksgiving Pack"
For $145 you get 4 dishes and 3 sauces. The main course is soy and garlic braised beef, miso butter roasted veggies, smashed potatoes, soy marinated tofu and mushrooms, and the following sauces: miso butter, gochujang and chili glaze.
Pick up on 11/22.
Venue by 4M is in its second year! Venue is offering Chef Thad's Thanksgiving Dinner Packages To-Go as well as Chef's Thanksgiving a la carte Dinner Menu To-Go
Their Rotisserie Turkey Roulade is $90, with a guideline of 1/2 lb. per person. Venue also offers a Vegetarian "Meat" Loaf at $50 that feeds 6 to 8 people.
Other menu items for the holidays include focaccia stuffing, sausage gravy, mashed potatoes, green bean casserole, cranberry sauce, salads, roasted butternut squash and brussel sprouts, bourbon-glazed carrots and biscuits.
1919 South Industrial Hwy Ann Arbor. 734-800-0128.
Eat is scaling back this year and only offering Thanksgiving Pies.
Choose from either Dutch Apple Pie or Sweet Potatoes Ginger Pie, at $25 each. Order by Saturday, November 18. Pick-up will be on Wednesday, November 22 at the Kerry Town Kitchen location.
407 North Fifth Ave, Ann Arbor. 734-369-6773.
Weber's offers a Thanksgiving "Family Style Dinners To-Go," serving 8-10 people for $200, including one whole turkey, green bean casserole, stuffing, whipped potatoes, gravy, pumpkin pie and cranberry relish. More info can be found here.
3050 Jackson Ave, Ann Arbor. 734-769-2500.
They are offering "A Holiday Feast To-Go," for $325 which includes a whole 20 lb turkey for 10-12 people along with whipped potatoes, homemade gravy, cornbread stuffing, cranberry sauce, candied sweet potatoes, marinated vegetable salad, acorn squash, house-made bread, pumpkin pie and pecan pie.
Order by Sunday, November 29. Advance payment is required and nonrefundable.
401 Depot St, Ann Arbor. 734-769-0592.
Thanksgiving by Chef Kieron Hales includes choices a la carte of Thanksgiving turkey, tenderloin, kale salad, squash soup, mashed potatoes, crispy stuffing, glazed carrots, bacon balsamic brush sprouts, various sauces and desserts.
8540 Island Lake Road, Dexter. 734-619-8100.
The Produce Station is offering "The Produce Station Feast Package with RAW Tom Otto's Turkey" for $220.
This includes a 12-pound turkey, traditional bread stuffing, mashed potatoes, gravy, Mandarin cranberry sauce, wild mushroom & green beans, spiced walnut & cranberry salad and homemade rolls. Also available are beef tenderloin or salmon.
1629 S State St, Ann Arbor. 734-663-7010.
The Deli is offering a "Complete Thanksgiving Feast" for takeout. Their range is from $325 to $340 for the whole turkey and includes mashed potatoes, homestyle gravy, cranberry sauce, sage and celery stuffing, wild rice, and maple sweet potatoes, along with a loaf of their famous bread, spiced pecans, and their pumpkin pie.
Per person, Thanksgiving meals are also available which include sliced turkey, stuffing, mashed potatoes, gravy and cranberry sauce.
422 Detroit St, Ann Arbor. 734-663-3353.
Carryout orders require pre-orders of $32 per person and $17 for guests 12 and under. The menu features Turkey Breast / Prime Rib (+$15) / Salmon (+$10) & or Vegan option Stuffed Butternut Squash.
Sides include mashed potatoes, sweet potatoes, cornbread dressing, green beans and carrots, Brussels sprouts, cranberry sauce, fresh bread, and pumpkin or pecan pie.
3660 Jackson Road, Ann Arbor. 734-213-9800
Enjoy a full meal for $19.99 (turkey, stuffing, cranberry sauce, gravy, choice of potato, choice of veggie, and choice of soup or salad), OR go a la carte and select your favorites from among their specially prepared menu, featuring choices of soups, salads, sandwiches and of course desserts!
2083 West Stadium Blvd, Ann Arbor. 734-668-1292.
Salt Springs offers a $195 Thanksgiving Meal that serves 5-6 people.
The choice of entrees is smoked turkey breast, butternut square ravioli, or smoked beef brisket. The meal also includes cornbread stuffing, whipped potatoes, gravy, Brussels sprouts, cranberry-jalapeno relish, peach and blueberry cobbler, rolls and butter.
Orders must be submitted by Sunday, November 19 by 5 p.m.
117 South Ann Arbor St, Saline.734-295-9191.
RELATED: Thanksgiving Dinners Around Ann Arbor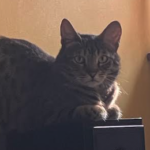 Donna Marie Iadipaolo is a writer, journalist, and State of Michigan certified teacher, since 1990. She has written for national publications like The Village Voice, Ear Magazine of New Music, Insurance & Technology, and TheStreet.
She is now writing locally for many publications, including Current Magazine, Ann Arbor Family, and the Ann Arbor Independent. Her undergraduate degree is from the University of Michigan, Ann Arbor, where she graduated with an honors bachelor's degree and three teacher certificate majors: mathematics, social sciences, English. She also earned three graduate degrees in Master of Science, Master of Arts, and Education Specialist Degree.