The legendary, traditional Irish music band Altan will perform at The Ark on Tuesday, March 14.
Mairéad Ní Mhaonaigh is a founding member of the band, lead singer, and fiddle player. She spoke with her lyrical Irish brogue about her band, its history, and the power of music.
"Our music is steeped in the music of Donegal, which is the northwestern county of Ireland," Ní Mhaonaigh said. "And it is very well known for its fiddle music—its singing, its dancing. It is a genre of music all to itself."
Altan has performed for close to 40 years, playing their first concert in 1985 at Saint John's church in Listowel, Co. Kerry. They have earned many awards and accolades, and have performed with many big names.
Altan, has been named Ireland's Band of the Year, and Ní Mhaonaigh was named Traditional Musician of the year.
The band has performed with Dolly Parton, with whom they made two albums, as well as Enya, The Chieftains, Alison Krauss, Ricky Skaggs, Bonnie Raitt, and many others.
"She (Parton) wanted to go back to her roots and she chose us as her band to work with," Ní Mhaonaigh said. "And twice we worked with her. We went to Dollywood and we played live on an album with her and Alison Krause as well. And she brought us to Los Angeles to work on 'Little Sparrow,' another album. She's such an amazing musician when she sings. And she has a great understanding of music."
Ní Mhaonaigh added that Parton is a smart, conscientious artist also, as Ní Mhaonaigh herself demonstrated as well. Ní Mhaonaigh is also the host of the RTE (Radio Television Eire) program "The Long Note."
Altan members on this tour include Ní Mhaonaigh on fiddle and lead vocals, Martin Tourish on the accordion, Ciarán Curran on the bouzouki and Dáithí Sproule on the guitar and vocals.
They will be joined by special guest Clare Friel, Young Musician of the Year 2018, fiddle.
Altan's music is a combination of instrumental, songs with lyrics in Gaelic or English, jigs, and reels. The difference between jigs and reels is in the timing, where jigs are in 6/8 time and reels are in 4/4.
Most of their instrumental music is faster-paced, and some include repetitive patterns like mesmerizing mathematical infinite loops, almost like a Celtic braid. Altan's music is breathtakingly beautiful.
"So it is known within Ireland as having a particular sound," Ní Mhaonaigh said. "And we bring that kind of music. It is like bringing Chicago blues, or New Orleans jazz to America. It is from a particular area that is steeped in the traditions."
Ní Mhaonaigh said that their music captures a certain sound of their region.
"So when we come and play in your area we will play reel, jigs…we play beautiful songs and heart-breaking songs that are hundreds of years old, music that I learned from my father, mother, and my family, and my neighbors," Ní Mhaonaigh said.
She added that many acts come from her own region in northwestern Donegal where they are known for their creativity and the arts.
They have also played at The Ark many times and love the venue as well as the Ann Arbor people.
"We have made lovely friendships over the years," Ní Mhaonaigh said.
They have also performed around the world including Japan, Australia, Europe, as well as throughout the United States.
The band also enjoys all types of music and loves listening to different kinds of music in the areas where they are touring.
"When we come into a town we like to go listen to different kinds of music like jazz or blues," Ní Mhaonaigh said. "We love every type of music. And sometimes when we do have a night off, it is nice to listen to other types of music."
Ní Mhaonaigh said music provides a magical and even transcendent quality.
"Music is spiritual, it brings you to another plane," she said. "Above all the mundane and troubles we have, music is spiritual, definitely."
The band and individual members have also been commissioned to compose original music.
She concluded, "We are looking forward to meeting our Ann Arbor friends again."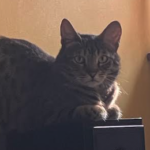 Donna Marie Iadipaolo is a writer, journalist, and State of Michigan certified teacher, since 1990. She has written for national publications like The Village Voice, Ear Magazine of New Music, Insurance & Technology, and TheStreet.
She is now writing locally for many publications, including Current Magazine, Ann Arbor Family, and the Ann Arbor Independent. Her undergraduate degree is from the University of Michigan, Ann Arbor, where she graduated with an honors bachelor's degree and three teacher certificate majors: mathematics, social sciences, English. She also earned three graduate degrees in Master of Science, Master of Arts, and Education Specialist Degree.