Upon traveling from our home in Ann Arbor to Ypsilanti to enjoy "Latin American Cuban Cuisine," we were immediately struck by the humble and straightforward first impression of the restaurant's facade. 
Located in a strip mall, the outside of the restaurant included simple folding chairs with small round tables, which suggested we could also play cards and enjoy a nice meal.
Inside the establishment, there is a welcoming feel with its clean, well-lit space. The restaurant also exudes a feeling that one might have been transported to a Latin American country because of the festive Latina music that fills the air. Everyone eating there seems happy and engrossed in their meals. The wait staff is full of smiles and pleasantries. The wall art implies that you have been temporarily transported to Cuba.
We started with some authentic Cuban drinks. The cafe con Leche was robust in its java component and soothing with its dairy element. We also tried the soda pop of Cuba, whose brand is "Jupina Soda," which was first made in 1905, flavored with pineapple juice. Both drinks were satisfying.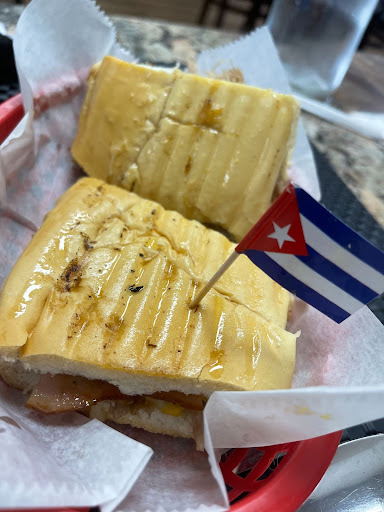 Then we asked the waitress what the most popular and/or authentic Cuban dishes were. She instantly recommended the "Ropa Vieja." 
Ropa Vieja might be called the national dish of Cuba by some. The dish did not disappoint. It tasted like slow-cooked beef in a tomato base, also suggestive of a sofrito sauce. Accompanying the dish was a side of white rice and plantains. There was enough food for three meals!  My favorite part of the meal was the plantains which were perfectly cooked, almost caramelized on the outside, and soft, creamy, and naturally sweet on the inside. 
We also felt obligated to try their Cuban Sandwich. They served it with a Cuban flag piercing the sandwich, and it tasted a lot like a Cuban Sandwich that I enjoyed in the Florida Keys. The bread was perfectly toasted, and there was a nice balance of pork and ham. Nothing was overdone, but it had all the traditional ingredients of an everyman sammie: Cuban toasted bread, ham, pork, cheese, pickles, and mustard. 
We also enjoyed the "Pan con Bistec," a tasty combination of onions, steak, potato sticks, mayo, and bread. 
We finished the meal by sharing a flan, a well-known dessert in Latin America and Spain, which might be the best flan we ever had. It had a very creamy custard base with suitable viscosity, color, and tasty caramel sauce. 
When we were done with the meal, we thought about all the things we wanted to try next time. 
Some sure bets and a more healthy and frugal option might be the "Cuban Veggie Wrap," which is filled with black beans, rice, lettuce, tomato, plantains, and avocado. We have heard that their black beans are delicious.
They have authentic daily specials everyday. On Thursdays, for instance, the special is "Cuban Ajiaco," a vegetable soup with pork, potatoes, sweet potatoes, corn, pumpkin, plantains, cassava, and natural seasonings. It sounds perfect for fall, and the blend of all those vegetables sounds lovely. 
The Guarapo de Cana, also known as sugarcane juice, sounds fantastic as well.
Families and students can enjoy many of the plentiful items on the menu. Latin American Cuban Cuisine is highly recommended for its hearty, healthy, authentic dishes and ambiance. Another trip is already on our itinerary.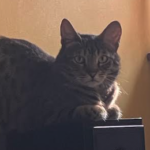 Donna Marie Iadipaolo is a writer, journalist and State of Michigan certified teacher, since 1990. Writing for national publications like The Village Voice, Ear Magazine of New Music, Insurance & Technology, and The Street. Writing locally for many local publications, including Current Magazine, Ann Arbor Family, and The Ann Arbor Independent. Her undergraduate degree is from the University of Michigan, Ann Arbor, where she graduated with an honors bachelor's degree and three teacher certificate majors: mathematics, social sciences, english. also earned three graduate degrees in Master of Science, Master of Arts, and Education Specialist Degree.