Saline-based, "ChadTough Defeat DIPG Foundation" was born, in large part, from a mother's undying love for her son and his tragic death from brain cancer.
We interviewed co-founder Tammi Carr who founded the organization in 2015, the same year her son died from diffuse intrinsic pontine glioma (DIPG).
"When my son Chad was diagnosed with DIPG, an inoperable form of brain cancer with a less than 1% survival rate, friends, family, and strangers from across the globe stepped up to show their support," Carr described.
"Over time, we realized that Chad's life was part of something bigger than we ever imagined. His illness was bringing awareness to a disease that most people knew very little about.  For decades, there had been no change in treatments because there had not been enough research conducted. We realized that through our grief, we could help change that so future families could have the hope that we didn't have."
According to Carr, the mission of the ChadTough Defeat DIPG Foundation is to inspire and fund game-changing research to discover effective treatments for pediatric brain cancer, with an emphasis on diffuse intrinsic pontine glioma (DIPG).
Brain cancer is killing more kids than any other type of cancer. DIPG represents 10% of all pediatric brain tumors but nearly 50% of all pediatric brain cancer deaths.
ChadTough is instrumental in funding needed research, and other services.
"To date, we have funded more than $16 million dollars for pediatric brain cancer research," Carr described. "We are also currently working on a Patient Navigation Program, which will allow families faced with a pediatric brain cancer diagnosis guidance as they navigate their journey."
While ChadTough is headquartered in Saline, Michigan, they have 28 Family Partners from around the world, who stand together in their mission to raise awareness and funds so that one day a cure for DIPG will be discovered.
Chad Carr was a precious, fun-loving boy who—on September 23, 2014, was diagnosed with DIPG.  Chad spent his 4th birthday, three days later, in the Coach Carr Unit of Mott Children's Hospital at the University of Michigan Medical Center. The Coach Carr Unit is named after Chad's grandfather, former University of Michigan Football coach Lloyd Carr.
Chad underwent 30 rounds of radiation at Mott and also participated in a clinical trial at Memorial Sloan Kettering Cancer Center in New York. Chad bravely fought for 14 months before gaining his angel wings on November 23, 2015.
Chad Tough hosts many fundraisers throughout the year.  Their annual gala, Champions for Change, will be held at Crisler Center on April 23, 2022.
Tammi and Jason Carr are thrilled to be hosting the first gala as the newly merged ChadTough Defeat DIPG Foundation alongside Mark and Jenny Mosier, as well as their growing network of Family Partners. Event Co-chairs are UM Head Baseball Coach Erik Bakich and his wife, Jiffy, and former Detroit Tiger and current UM Volunteer Assistant Baseball Coach Brandon Inge and his wife, Shani (Chad Carr's forever Godmother). This year's event will have a baseball theme and will celebrate America's pastime. The 2022 Spirit Award winner, Jace Ward, will be honored and Jay Feeley (CBS Sports Analyst) will be the Emcee of the event. For more information on tickets and sponsorships, visit HERE.
To donate to ChadTough or investigate volunteer opportunities, please visit HERE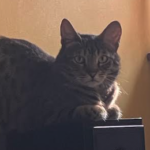 Donna Marie Iadipaolo is a writer, journalist and State of Michigan certified teacher, since 1990. Writing for national publications like The Village Voice, Ear Magazine of New Music, Insurance & Technology, and The Street. Writing locally for many local publications, including Current Magazine, Ann Arbor Family, and The Ann Arbor Independent. Her undergraduate degree is from the University of Michigan, Ann Arbor, where she graduated with an honors bachelor's degree and three teacher certificate majors: mathematics, social sciences, english. also earned three graduate degrees in Master of Science, Master of Arts, and Education Specialist Degree.