While Sunburst Blooms arrived in their new physical location in April, they have been around as an online shop since 2019. So now, people of all ages are even more encouraged to appreciate flowers and plants and meditate upon them as art.
We interviewed the owner Sophia Antoinette about her business, philosophy, and creative energies.
Antoinette describes Sunburst Blooms as "a flower farm, shop, and design studio in Ann Arbor." 
She gave an important history of her business as well.
"I founded Sunburst Booms in 2019 as a flower farm, and the additional offerings and services grew very organically from there."
She said the name of her shop has an original, playful concept as well. And believes anyone can bloom as an artist, creative person, and good human being.
"From the start, I wanted to really dig into the fun, playful, more approachable side of floral design both for my own self artistically and for others," Antoinette described. "There's this odd illusion I feel that many people have that you need to be an artist or have an incredible green thumb just to play with flowers and enjoy what you've created – that's just not the case. That's why I wanted to choose a more playful name, which would also tie in our roots as a flower farm. Everyone under the sun can 'bloom.'"
She also distinguished the particulars of her online shop and her physical location.
"The online shop (sunburstblooms.com) – where I offer everything from custom flower arrangements for pick up and delivery to getting started in booking event florals – launched in late 2019," Antoinette detailed. "The brick-and-mortar shop opened in April of this year, which offers not only locally grown flowers but specialty houseplants, as well as Michigan-made goods by other small businesses including soaps, candles, ceramic wares, and more."
She added that the purpose of the shop is "first and foremost to share the joys of locally grown flowers and houseplants, but also to create a kind of oasis for anyone who stops by. The shop has lots of beautiful flowers and plants, but also a little seating nook, which I hope will invite people to chill and stay for a while."
Mindfulness and slowing down are also a big part of her business and philosophy. 
"In enjoying cut flowers as well as growing houseplants, there's a kind of built-in mindfulness practice," she elaborated. "It's all about slowing down and taking time to appreciate the little things, even something as simple as being in complete awe of a single dahlia in a little bud vase or a new leaf unfurling on your houseplant. That's all it takes sometimes."
All ages are invited to partake as well.
"Everyone of all ages is welcome to appreciate flowers and plants, it warms my heart every time I see a kiddo get so fascinated by a flower or bouquet," Antoinette divulged. "That said, the shop space is definitely more geared towards older kids and adults – the goal is to cultivate what I hope will become a 'treat yourself' destination for anyone looking to take some time for themself, even if it's to relax on our sofa and enjoy the chill ambiance before getting back to the hecticness of daily life."
Nearby residents and other locals are already enjoying the shop.
"The community response to the design work has been extremely positive,"  she divulged. "As an artist, this not only means the world and is so exciting, but also means that I am able to keep on creating and sharing art with people, whether it be wedding or event florals or a vase arrangement ordered online to be delivered to a friend."
She added that everyone has their custom color palettes and preferred flowers, which creates many opportunities for her to explore and play as a designer. 
"With the shop, I am so excited to continue to make seasonal-focused arrangements even more accessible to flower lovers and anyone who is looking for more than just your typical flower arrangement," she outlined. "Everyone from the neighborhood who has stopped by the shop has been so incredibly excited to have us here, it's been truly a warm welcome, and we feel very fortunate." 
The designs and offerings are quite unique and fashionable, and her designs are all one of a kind.
"We offer a lot of specialty houseplants that, here in Michigan especially, are really hard to find," she described. "We focus on 'trendy' house plants – to all my plant nerds, you know what I mean – which are true collector's items rather than just another plant. Examples of this include the super cool philodendron micans, rhaphidophora decurisva, ZZ raven, and lots more."
But she said the names and kinds should not intimidate people because almost all the plants offered at the shop are low maintenance and straightforward to grow and come with comprehensive care instructions. 
"Some of our houseplants are also already potted up in gorgeous planters, so they're completely ready to go," she added. "Beyond house plants, as I mentioned, our beautiful blooms focus heavily on what is locally available and in season, which is rare to find at shops elsewhere in the area, and all non-flower and plant goods we carry are exclusively Michigan-made by other small businesses." 
Some upcoming educational workshops are also in the works. One can sign up to get updates. 
"I strive to offer and host one educational workshop at the shop per month, where there are tasty snacks, and everyone can relax and play with flowers—or plants, depending on the workshop," Antoinette announced. "I'm currently working on a few collaborative workshops with other small business owners, so definitely follow @sunburstblooms on social or subscribe to our newsletter if ya wanna be the first to know about our workshops; what's currently growing, and any new offerings."
She concluded by saying you can just hang out and enjoy her organic space as well and just be.
"Our shop and business as a whole is a safe space for all nice humans!"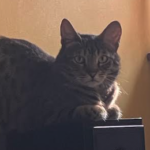 Donna Marie Iadipaolo is a writer, journalist, and State of Michigan certified teacher, since 1990. She has written for national publications like The Village Voice, Ear Magazine of New Music, Insurance & Technology, and TheStreet.
She is now writing locally for many publications, including Current Magazine, Ann Arbor Family, and the Ann Arbor Independent. Her undergraduate degree is from the University of Michigan, Ann Arbor, where she graduated with an honors bachelor's degree and three teacher certificate majors: mathematics, social sciences, English. She also earned three graduate degrees in Master of Science, Master of Arts, and Education Specialist Degree.