---
Ann Arbor
"A2 Summer Streets" will take place every Thursday night from June through August. On these nights,  local musicians will perform throughout the Main Street area in downtown Ann Arbor from 7-9 p.m.
A list of performers for each date can be found on Main Street Ann Arbor's website.
Food and drink will be available from Cinnaholic, Pretzel Bell, Bitty & Beau and Mission Cannabis Dispensary.
---
Ypsilanti
Ypsilanti continues its "First Fridays Ypsilanti" this summer, featuring arts and culture self-guided tours. The 2023 season for this series goes from April-December.
On these days, visitors and residents area invited to check out area businesses and attend pop-up events and galleries. Area artists and performers will be at each event.
Themes for the summer include "Ypsi Pride" for June, "Bicentennial" for July, and "Food Fest" for August.
---
Milan
Milan will once again be hosting "3rd Thursday's" this summer, Milan is featuring live music and food trucks downtown.  Bands play in Town Square for the community to gather and dance.
On June 15 from 5-8 p.m,  "Detroit Social Club" will perform a mix of blues, rhythm and blues and other sounds. Performers for July 20, August 17, and September 21 are to be announced.
Various food trucks will include "S'Mac & Cheese," "Under Wraps" and "El Grand Taco."
---
Saline
Every Thursday evening from 7-9 p.m, Saline is hosting "Salty Summer Sounds" downtown. One each night, live music will fill the streets of Saline from a range of musicians.
The first event will be on June 15 and will feature "Dig-A-Phony," a Beatles tribute band.
---
Chelsea
On Thursday nights in Chelsea, check out "Sounds and Sights" in June and July from 6:30-8:30 p.m. This event has been in the community for four decades.
There will be various stages for arts, entertainment and music. Children are invited to enjoy magicians, face painting, balloon artists and more.
---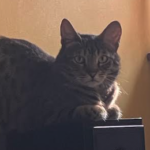 Donna Marie Iadipaolo is a writer, journalist and State of Michigan certified teacher, since 1990. Writing for national publications like The Village Voice, Ear Magazine of New Music, Insurance & Technology, and The Street. Writing locally for many local publications, including Current Magazine, Ann Arbor Family, and The Ann Arbor Independent. Her undergraduate degree is from the University of Michigan, Ann Arbor, where she graduated with an honors bachelor's degree and three teacher certificate majors: mathematics, social sciences, english. also earned three graduate degrees in Master of Science, Master of Arts, and Education Specialist Degree.