Alla Boara is set to bring its modern take on Italian folk music to Kerrytown Concert Hall on April 14.
Anthony Taddeo, the drummer, composer, and bandleader for Alla Boara, started the band in 2020
"First and foremost, this show is fun," said Anthony Taddeo, the drummer, composer, and bandleader for Alla Boara "There are a lot of exciting moments in this group, and at the heart of it, this music is about storytelling and building community. I think the audience is going to learn a lot about what this music is and enjoy all of the little musical surprises along the way. Not to mention that Amanda Powell's singing style is absolutely enchanting."
Taddeo said many people don't know what to expect when they attend one of  Alla Boara's concerts because they have been described in so many different ways with so many influences.
According to Taddeo, Alla Boara is a dialect term that means: "to the work" —basically, it was a term used to identify a specific type of folk music that is used primarily for fieldwork.
"The reason why I chose that name is that I wanted every aspect of this band to revolve around the idea that this project is all about the music of the people," he said. "Not about the classical music of Italy or the popular music that has made its way over to America. This group is about bringing new life and recognition to the music of Italy's folk tradition that is being lost. We want to help anchor Italy's folk music in the narrative of rich, traditional musics."
What kind of music is it? 
"Our music is all about taking these traditional folk songs and blending them with more modern sounds from other world music traditions and genres like jazz, rock, and classical music to add our own voices to this incredibly diverse folk tradition," Taddeo said. "Some people have described it as 'Modern Italian Folk'."
Taddeo said his first influence for starting the band came about as an undergraduate at The New School in New York City when he was given an assignment on world music.  He said he initially thought it would be a relatively simple assignment because his dad is from Italy and it would be a fairly easy opportunity to learn about Italian Folk music.
"The majority of our inspiration comes from the 1954 field recordings of Italian folk music from Alan Lomax," Taddeo said.
Upon listening to ethnomusicologist Alan Lomax's 1954 recordings of Italian Folk music, he learned that the music was incredibly varied and complex, with distinct regional differences.
"I was kinda blown away by diversity and beauty that I found in these recordings," Taddeo said. "What I imagined was so vastly different from what I thought Italian music to be. I was just very taken by it. It was at that point in 2009 that I said to myself that I need to figure out a way someday to bring more recognition to this music."
Taddeo said he was also impressed with the scale of Lomax's recordings.
"Alan was there six months, with 2,000 hours of material," he said. "The quantity was astounding."
It came to a head nine years later when Taddeo was in graduate school at Youngstown State University.
"I started writing these folk songs about this music (Alan Lomax recording) as an exercise," Taddeo said. "A professor encouraged me to do more than a couple compositions, making it a more substantial project."
The band brings into question: what exactly is Italian music?
"One thing that definitely is a common thread throughout is the Tarantella or Pizzica styles found throughout Italy," said Taddeo "It's a fast triplet-based rhythm that is usually strummed on the guitar and played on the Tamburello drum. It's a very energetic style and is typically accompanied by a beautifully energetic dance as well."
Taddeo goes on to stress that the diversity in each region from the Lomax recordings is perhaps most fascinating.
"Italy wasn't unified as a country—as we know it—until closer to 1870, so many of the regions in Italy were operating independently and had a whole host of traditions, styles, and dialects that were unique to them," he said. "Oftentimes when listening to recordings of these songs you may hear influences from Greece, Spain, France, Albania, or even Africa."
1954 is also an important date for the Lomax recordings because it was just prior to when mass radio and television and more industrialization permeated the country and did away with all the quirkiness and uniqueness of each region's type of music.
Putting the band together
Taddeo said he was initially overwhelmed by that thought, and after much contemplation, he was putting together the band by the end of his graduate studies.
Interestingly enough, Taddeo is the only band member with Italian heritage. When selecting the members of the band, he wanted to select members who were excellent musicians and had great talent rather than because of their lineage.
There are six members in the band: Amanda Powell on vocals, Dan Bruce on guitar, Tommy Lehman on trumpet/flugelhorn, Ian Kinnaman on bass, Clay Colley on accordion/piano, and Anthony Taddeo on drums/percussion.
Taddeo was specifically impressed with the manner in which Powell delivers and prepares a performance.
"Amanda in particular, the way she delivers a song is pretty remarkable. I knew she would be the right person," Taddeo said. "I've heard her sing in many different languages."
Taddeo said Amanda really researches about the music and studies the various dietetics of the Lomax recordings, as does Taddeo, in writing the compositions, as well as all the band members.
All of Alla Boara songs are in the Italian language. However, Taddeo includes all the dialects of various regions of Italy recorded in 1954. Most Italian Folk Music bands specialize in one kind of dialect of one particular region, however, Taddeo works hard to use varied dialects in the lyrics.
Taddeo says the band provides entertaining background and tells stories to help give a context to certain songs.
Popular songs
Some of Alla Boara's most popular songs are "Fimmene Fimmene" and "C'Avanti C'è."
Fimmene Fimmene is about the empowerment of woman's voices in the workplace.
"This song is calling, women, women," said Taddeo. "It is calling out to the women."
"It's kind of shocking to think that in 1954 when Alan Lomax recorded this that these women were speaking out like this, in front of their bosses, warning each other about the maltreatment," said Taddeo. "Their boldness and tenacity is the inspiration behind the composition. It's a powerful piece and one that we all love performing as well."
"C'Avanti C'è" came about when the workers would gather olives.
"'(This song) is a wonderful example of why Alan Lomax's work was so important. He captured a really specific period in Italy right before a lot of this music was lost. It's important to note that this olive picking song isn't about 'picking olives', it's actually a beautiful love song that has dream-like imagery woven throughout," he said.
Educational outreach
Taddeo said one of the most vital activities that the band performs is educational outreach.
"We have a rather robust outreach and educational component to what we do," Taddeo said. "Up to date, we have reached over 5,000 students in three different states. I honestly think it's one of the most important things that we do. Everyone in the band is either a parent or teacher and we all have a great passion for reaching and teaching people with music."
Taddeo said it is not just about music.
"Ultimately the point of music in the first place is to form community and build relationships and what better way to do that than with young people, you know, inspiring them to continue on that there is validity in art,' he said. "It is not just about writing music, there are deeper concepts involved."
Ann Arbor venue
This band previously played in Ann Arbor in October when they released their CD. Taddeo said he loves Ann Arbor, and the Kerrytown Concert Hall is a great space and the people very welcoming.
"The band is actually based in Cleveland, but we love playing in Ann Arbor," he said. "We feel as though the people here really understand the artistic nuance of what we are going for. This is only our second time there and we will be at Kerrytown Concert House. This concert is actually sponsored by the Istituto Italiano di Cultura of Chicago! (The Italian Institute of Culture) It's been a fun collaboration for us working with them and Kerrytown. We are looking forward to continuing the growth of our audience in Ann Arbor."
Tickets can be purchased online.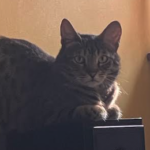 Donna Marie Iadipaolo is a writer, journalist, and State of Michigan certified teacher, since 1990. She has written for national publications like The Village Voice, Ear Magazine of New Music, Insurance & Technology, and TheStreet.
She is now writing locally for many publications, including Current Magazine, Ann Arbor Family, and the Ann Arbor Independent. Her undergraduate degree is from the University of Michigan, Ann Arbor, where she graduated with an honors bachelor's degree and three teacher certificate majors: mathematics, social sciences, English. She also earned three graduate degrees in Master of Science, Master of Arts, and Education Specialist Degree.