Holly Near is a living legend and highly influential singer, songwriter, and producer who has been creating for 53 years. Near will be performing on July 24 at The Ark, 316 South Main, with Tammy Hall, Jan Martinelli, and Christelle Durandy.
"The songs tell a good story," Near said. "I love to perform and so there is lots of energy and laughter and good music. And the audience is warm and appreciative. My musicians are stellar. There will be many old fans in the audience but also new curious music lovers and people who care about the world."
Near's music can be interpreted to be about activism, healing and solidarity. For example, one of her most famous songs, "Singing For Our Lives," has some of these themes present.
Words that Near uses to describe her work overall are: "melodic," "rhythmic," and "emotional." She also describes it as, "Humorous as well as heartbreaking. Inquiring."
Near shed light on what inspires while writing.
"I write and sing songs that tell stories about brave and creative people," Near said said. "I'm curious about our species, and the world in which we live. And I enjoy exploring who we are in this wild and wonderful world. It is a fun evening, lots of laughter."
She will be sharing the stage with others to add to the fun and artistic collaboration.
"On piano is Tammy Hall," Near said. "She can play any style of music with grace and skill.  I jump styles quite a bit and she is right there with me.  On bass is Jan Martielli.  We have worked together for a decade or so. I like her approach to the bass and to my music. And we have a guest musician with us who is a percussionist and singer, Christelle Durandy."
Near also describes how not only her art, but all art can have great power to influence people in a multitude of manners—positive and negative.
"It is not just my art," Near said. "Music is full of invitation and emotion.  A marching band can send people off to war. A lullaby can put a child to sleep.  A samba can get us up and dancing. An aria can bring us to tears.  I can't predict what my songs will do, as each listener is different.  I  entertain, challenge, and inspire and then it is up to the listener to take it from there."
Near also reflected upon her tremendous career.
"I'm grateful for the creative life I have had and that my music crossed paths with activism," she said. "It is a great honor to be respected and appreciated. Early on I found a way for my work to be of use.  And I have sustaining power; I have not given up or dropped the ball. I think a big part of being a legend is that one is still here."
Near shared that she is fond of Ann Arbor and The Ark specifically.
"It is a great town," Near said. "Lots of scholars, athletes, and artists."
Many people, artists and audiences alike, find refuge at The Ark.
"The Ark is a gem and has been a home for traveling musicians," Near said. "One always knows that there will be a kind welcome, respect for the visiting artists, good sound and lights, generosity of spirit. And the rooms hold the sounds of other artists who have visited over the years. It is wonderful."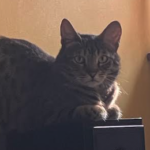 Donna Marie Iadipaolo is a writer, journalist and State of Michigan certified teacher, since 1990. Writing for national publications like The Village Voice, Ear Magazine of New Music, Insurance & Technology, and The Street. Writing locally for many local publications, including Current Magazine, Ann Arbor Family, and The Ann Arbor Independent. Her undergraduate degree is from the University of Michigan, Ann Arbor, where she graduated with an honors bachelor's degree and three teacher certificate majors: mathematics, social sciences, english. also earned three graduate degrees in Master of Science, Master of Arts, and Education Specialist Degree.