Children's Literacy Network (CLN) will hold its annual A Night for the Books on August 4 from 6pm to 8pm at The Valley at Frutig Farms (7650 Scio Church Rd., Ann Arbor).
We interviewed Derra Clark, Development and Program Manager at CLN, about the particulars of A Night for the Books.
"This is CLN's annual fundraising event to support all of our interactive literacy programs that we provide to children and families in under-resourced communities of Southeast Michigan," Clark described.
Last year CLN celebrated its 30-year anniversary and remains committed to its mission of supporting literacy-based programs to provide equitable opportunities for children to develop a love of reading and books. https://annarborfamily.com/featured/childrens-literacy-network-celebrates-30-years-of-service/
CLN describes A Night for the Books as "a mystery-themed cocktail party" with a "magical strolling supper" from Skosh Catering, other mystery-themed elements, and a silent auction.
Also, at the event, attendees will be pleased to meet local illustrators and authors showcasing their work.
"This is an exciting opportunity to speak to them about their craft and purchase copies of their books, signed for you," Clark explained. "While you're mingling at the event, you can also participate in our wine pull."
"We will also be hosting a silent auction with some amazing items, including a lovely pair of earrings from Lewis Jewelers, tickets to the Dearborn Symphony, gift cards to local businesses, and so much more," Clark stated.
This year's A Night for the Books event is open to the public, and attendees can purchase tickets at this link. 
The three ticket levels for the August 4, 2022 event are:
Individual – $80

Couple/Paired Ticket – $150

Educator/Librarian Ticket – $40
All proceeds from this event directly support the vital literacy services that CLN provides to under-resourced schools and communities in Southeast Michigan. 
The event has historically had a good turnout to support CLN.
"Last year, we had around a hundred people attend the event, and it was very successful," Clark described. "With this year's new elements of the wine pull and silent auction, we would love to see 120 people attending." 
We also asked Clark about other upcoming CLN events.
"Right now, CLN only has 'A Night for the Books' as an annual fundraising event," Clark detailed. "However, throughout the school year, we will be hosting FLIP (Family Literacy Interactive Program) nights at local Ypsilanti and Ann Arbor schools. At these events, families attend and cycle through fun literacy activities. We also provide food and Power Food Packs that have enough ingredients in them to make dinners over the weekend. We advertise the events directly through the schools."
Along with attending fundraising and other monetary donations, the community can also help with volunteering.
"CLN has many volunteer opportunities that can suit any volunteer's needs," Clark exclaimed. "Through our BookPALS program, volunteers work with children in the schools or virtually to motivate 2nd graders while they practice reading. In Read With Kids, volunteers work with PreK-first graders at their schools to help children develop positive experiences with reading. With FLIP, volunteers run interactive activities, work the welcome table or pass out books throughout the night. Finally, when volunteering for Reading Stars, Readers Theater, you can serve as a counselor, aiding elementary school students in the process of creating a theater production while consistently practicing reading." 
To learn more about CLN's impactful programs, readers can visit their website or visit this link: https://www.childrensliteracynetwork.org/programs 
For tickets to "A Night for the Books" on August 4 6pm – 8pm at Frutig Farms (7650 Scio Church Rd., Ann Arbor), ranging from $40-$150, visit this link.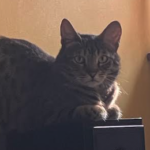 Donna Marie Iadipaolo is a writer, journalist and State of Michigan certified teacher, since 1990. Writing for national publications like The Village Voice, Ear Magazine of New Music, Insurance & Technology, and The Street. Writing locally for many local publications, including Current Magazine, Ann Arbor Family, and The Ann Arbor Independent. Her undergraduate degree is from the University of Michigan, Ann Arbor, where she graduated with an honors bachelor's degree and three teacher certificate majors: mathematics, social sciences, english. also earned three graduate degrees in Master of Science, Master of Arts, and Education Specialist Degree.