Gratitude is not only connected to the practice of giving thanks on Thanksgiving. It is actually good for us and can help throughout the entire holiday season and beyond.
According to various psychological studies, the health benefits of gratitude include getting better sleep, improving emotional regularity, increasing happiness and positivity, giving a sense of hope, reducing stress, and even benefiting your immune system.
Here are 5 simple ways to be actively grateful:
Gratitude Writing
Aside from the usual e-mail or text, a hand-written note (or even a poem) on special stationery or notepaper could convey thanks for a special person, as well as buying and gifting a journal for someone else to reflect on their blessings.  "The Write Touch by Leyla" carries personalized stationery, cards, and other items at their new location at 2386 Lamp Post Plaza.  
Gratitude Nature Walk
There is a saying that says "I opened two gifts this morning and they were my eyes." One of the ways to savor gratitude with your eyes and your other senses is by going for a nature walk. One can see the changing colors of the trees in colors as brilliant as flowers. The sun and sky and clouds are also serenely calming and quiet us for moments of gratitude. Birds and other animals are still about scurrying.
Local Ann Arbor author and researcher, Ethan Kross, also highlights the power of nature in healing your mind in his book, Chatter.
Ann Arbor is fortunate to have many wonderful parks such as the Arb, Gallup Park, and West Park where you will see an abundance of nature, bodies of water, and critters getting ready for the winter.
Read About Gratitude
Books about gratitude are the new popular trend hitting many of the bookstores these days.
Some recommended books on gratitude include Words of Gratitude for Mind, Body, and Soul by Robert Emmons and Joanna Hill, The Psychology of Gratitude by Robert Emmons, and Michael McCullough, Thanks! How the New Science of Gratitude Can Make You Happier. Also, a reported favorite by many is Attitudes of Gratitude: How to Give and Receive Joy Every Day of Your Life by M.J. Ryan.
Nicola's Books is a favorite of many neighbors and they also like to feature local authors and have games, puzzles, and gifts available. 
Select A Small, Thoughtful Gift to Give. 
Sometimes there is nothing that says thank you like giving a small gift. And as the saying goes, it is oftentimes not the gift that matters, but the thought behind it.
One popular small gift that has a hopeful and grateful association with it is a candle. The light of a candle symbolically gives a focus to positivity and lighting the way as well.
The shop Ten Thousand Villages on Main Street is a popular and unique place to find thoughtful gifts. It is a "fair-trade retailer of artisan-crafted home decor, personal accessories, clothing, and gift times from across the globe." They feature products from more than 20,000 artisans in over 30 countries.
Pray, Meditate, Yoga
Giving thanks to God, a higher power, the universe, or something outside and larger than yourself is another way to demonstrate gratitude. Ann Arbor has places of worship for just about every faith, as well as meditation centers and yoga spots.
Many times these organizations focus on the concept of gratitude in service or session, but it is always possible to say private prayers or practices in the comfort of home to meditate on one's blessings. Having one's health, a roof over one's head and a good dinner at night are more than enough in which to be grateful.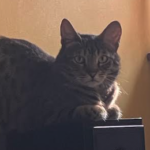 Donna Marie Iadipaolo is a writer, journalist and State of Michigan certified teacher, since 1990. Writing for national publications like The Village Voice, Ear Magazine of New Music, Insurance & Technology, and The Street. Writing locally for many local publications, including Current Magazine, Ann Arbor Family, and The Ann Arbor Independent. Her undergraduate degree is from the University of Michigan, Ann Arbor, where she graduated with an honors bachelor's degree and three teacher certificate majors: mathematics, social sciences, english. also earned three graduate degrees in Master of Science, Master of Arts, and Education Specialist Degree.