Fresh Start Clubhouse is a local member-led organization that empowers people with mental illness. 
Summer Berman, executive director of Fresh Start Clubhouse, said, "We envision a world where all people living with mental illness lead healthy, productive lives, and have equal opportunity."
Berman has been leading the Clubhouse for 10 years and has been involved as either a staff member, volunteer, or board member since they first opened in 2000.
Hit hard by Covid, but expanding
"We were hit very hard by COVID-19," Berman said. "At the time we were operated under the umbrella of another agency and very early on in the pandemic, they decided to cut our program from their service array. We lost most of our staff and building."
They decided at that point to become an independent nonprofit organization and separate from their parent organization. This allowed them to diversify their funding streams and therefore serve more citizens of Washtenaw. They could formerly only serve people coming through the Community Mental Health system.
"We know there are far more people living in Washtenaw County with mental illness than just those accessing the public Community Mental Health system so our hope is that we can raise enough money to be able to continue to serve the CMH population and also serve folks who do not come through that system," Berman explained. "We have a long way to go, but we've already made it through the period where we lost nearly everything and thought we would have to close down, so we're optimistic we'll be able to surmount this challenge as well."
Berman explained that they help people with a wide variety of mental illnesses. The common thread that people all have is they seek to reconnect with the world.
"The one thing they all have in common is that they want support in re-engaging with the world outside of a hospital or clinic," Berman said. 
Members, not clients
Participants in the Fresh Start Clubhouse are not called patients or clients, but instead, members, because they should be viewed as partners in their recovery and care instead of passive recipients.
"By providing opportunities for members to be involved in meaningful activity as part of a team, people whose confidence and very sense of self has been shattered by their illness are able to rebuild the social muscles necessary to rejoin the worlds of work, school, and community, Berman said.
Berman states that the Clubhouse is to psychiatric treatment as one's physical therapy is to a surgeon. 
"The clinical team takes care of the immediate stabilization and we help people re-learn how to be effective in the world," Berman said. "We help them practice the skills necessary to return to work and school and their community and we do that in natural, real-life environments. We give people opportunities to try things out in a safe supportive space by engaging members in all aspects of running the Clubhouse, from keeping the space clean to writing grant proposals, and also supporting one another with things like resume writing and learning how to cut an onion. It's a voluntary environment, members choose when they come and what work they participate in, and staff assist them in designing a recovery plan that helps them get where they want to go in life."
Fighting isolation
According to Berman, people with mental illness generally face a much higher level of social isolation than the general population. Sometimes this is due to symptoms such as voices or negative self-talk, sometimes this is due to the stigma and "social side effects" that comes along with "odd" behavior or even just the label "mental illness." 
"We are learning that the negative effects of social isolation can be as detrimental on the body as smoking a pack of cigarettes a day," Berman said. "Social isolation is a major social determinant of health and no doubt plays a role in the fact that people with serious mental illness die on average 20 to 25 years earlier than the general population.
The Clubhouse addresses social isolation that members face regardless of their individual diagnosis. Many of the group members remark on how good it feels to be in a space where they feel understood and like they belong because there are others there like them. 
Fresh Start is accredited by Clubhouse International and provides psychosocial rehabilitation services to adults with mental illness in Washtenaw County, according to Berman.
"The Clubhouse model is a non-clinical approach to recovery that uses community and relationships in intentional ways to help people living with mental illness develop and strengthen their sense of self-efficacy and meaning," Berman said. "Participants are called members, not patients or clients, and they are seen as partners in their recovery planning and care, not as passive recipients. By providing opportunities for members to be involved in meaningful activity as part of a team, people whose confidence and very sense of self have been shattered by their illness are able to rebuild the social muscles necessary to rejoin the worlds of work, school, and community."
Taking Members Seriously
Fresh Start serves people 18 and over with serious mental illnessess.
"Most of our members come from Ann Arbor and Ypsilanti, but our catchment area is all of  Washtenaw County," Berman specified. "We generally define serious mental illness as having a primary diagnosis and functional impairment due to a mood disorder, such as major depression or bipolar disorder; a psychotic disorder, such as schizophrenia or schizoaffective disorder; or an anxiety disorder, such as panic disorder or obsessive-compulsive disorder." 
Fresh Start Clubhouse is comprised of a small team including the executive director, associate director, and two social practitioners. Social practitioners work side by side with the members in running the Clubhouse. 
As far as their philosophy is concerned, Berman generally stated that people are helped when you believe in them.
"People, in general, are empowered when we take them seriously," Berman described. "When we give them the benefit of the doubt. When we allow them to express their autonomy and make the choices that are theirs to make. Clubhouse works for people with mental illness because it works for people."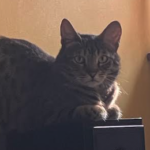 Donna Marie Iadipaolo is a writer, journalist and State of Michigan certified teacher, since 1990. Writing for national publications like The Village Voice, Ear Magazine of New Music, Insurance & Technology, and The Street. Writing locally for many local publications, including Current Magazine, Ann Arbor Family, and The Ann Arbor Independent. Her undergraduate degree is from the University of Michigan, Ann Arbor, where she graduated with an honors bachelor's degree and three teacher certificate majors: mathematics, social sciences, english. also earned three graduate degrees in Master of Science, Master of Arts, and Education Specialist Degree.