Movies for kids
"Muppet Treasure Island" will be screened free for kids 12 and under on July 9 at the Michigan Theater.
July is a great month to take the kids to a movie! In addition to the continuation of the annual Summer of Studio Ghibli films, is this gem, "Muppet Treasure Island," an underrated entry in the Muppet movies franchise. 
It's a swashbuckler adventure with Kermit and the gang in search of treasure, and loosely based on the Robert Louis Stevenson classic. Tim Curry makes a spectacular Long John Silver, Kermit gets his own sword fight, the songs are good, and there's enough sly humor to keep the grown-ups entertained. 
"My Neighbor Totoro" will play July 15 and 27 at the State Theatre. 
An all-time favorite from Studio Ghibli, "My Neighbor Totoro" is the story of two sisters, Satsuki (the older sister) and Mei (the younger), who move to the countryside with their dad to be near their ailing mother. The country is a source of mystery and adventure as Satsuki and Mei discover a forest spirit named Totoro. 
A charming, gentle film with no villains and no loud chases, yet it is an entirely captivating film about childhood, independence, and, to a lesser degree, the fears of moving and separation from parents. Check the schedule for more Studio Ghibli films playing in July. 
Other July movies 
"Oppenheimer" opens at the State Theatre on July 21.
Director Christopher Nolan based this film on the biographical book "America Prometheus" about scientist J. Robert Oppenheimer who helped develop the atomic bomb. The film's cast is stacked with five Oscar winners — Gary Oldman, Matt Damon, Casey Affleck, Kenneth Branagh, and Rami Malek. It also features Robert Downy Jr, Florence Pugh, and Cillian Murphy in title roles. 
"Past Lives" is Playing now at the State Theatre.
Nora and Hae Sung are two childhood friends whose friendship was cut short when Nora's family decided to move to South Korea. Twenty years later they are reunited. The film explores the complex emotions that arise when old friends reconnect.
Director Celine Song's debut film won raves at Sundance and the Berlin Film Festival with many declaring it the best film of the year. 
"Joy Ride" opens July 6 at the State Theatre. 
The film is the story of two Asian girls, Audrey and Lolo, who become best friends as kids, and whose friendship endures into adulthood even though they grow up to be very different people. 
Audrey was adopted by a white family at birth and is now a lawyer who has her eye on a promotion if her business trip to China goes well. She brings Lolo, now an artist, along on her trip to China as a translator. Lolo invites her cousin Deadeye to come along, and the threesome become four when they meet up with a college friend who is now a soap opera actress in China. 
This is an ensemble vacation disaster movie from Adele Lim who wrote "Crazy Rich Asians" in her first outing as director. The outrageous, explicit humor is somewhat tempered by a touching story about female friendship. The film, starring Stephanie Hsu and Ashley Park, recently opened in New York City with the cast turning up for a Q&A and photo ops with audience members. 
Free screening
"The Artist" will play at the Michigan Theater on July 11. 
Five-time Oscar winner in 2011, "The Artist," a modern silent film, will screen free with a live organ accompaniment. Reserve your free ticket on the website. 
Summer movies
It's summer movies at the Michigan and State Theaters! There are tons of summer themed favorites here from the 80s and 90s, along with "Wet, Hot, American Summer" from 2001, with the cast cosplaying the sex comedies of the early 80s. Comedy, Horror, Action, and a Musical – every one of these films is a winner.
"Wet, Hot, American Summer" on July 7 at the State Theatre.
"Point Break" on July 10 at the Michigan Theater.
"Pee-Wee's Big Adventure" on July 14 at the State Theatre.
"The Blues Brothers" on July 23, 25, 30 at the State Theatre.
At the helm of the street design is the Ann Arbor Downtown Development Authority (DDA), which decided…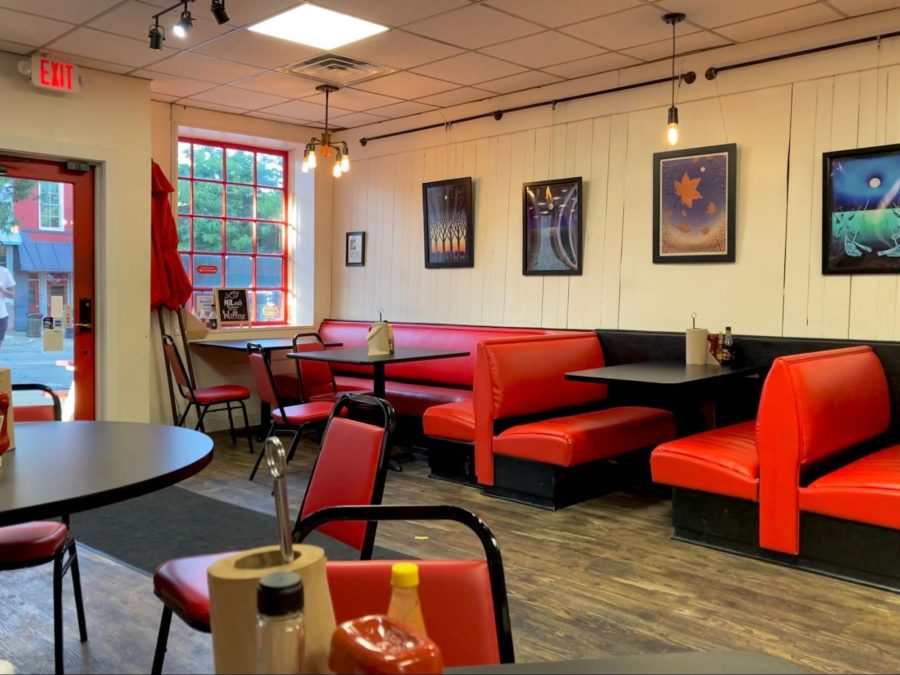 While the white building with the hanging sign reading "Ma Lou's Fried Chicken" may be…
Looking for a cheap meal around campus? This list has got you covered with some…