It's a big month for film with the Academy Awards airing March 12 and the Ann Arbor Film Festival March 23 – 29. 
There's still a chance to see the "Oscar Nominated Short Films: Live Action- Animation- Documentary" at the Michigan Theater through March 7 and an Oscars Preview with Russ Collins (director of the Michigan Theater) and Martin Bandyke (longtime 107one radio host) at the State Theater, March 8 at 7 p.m. The event includes film clips, audience participation, and giveaways. 
Film recommendations this month:
---
Winner of the Grand Jury Prize at Cannes Film Festival, "Close" is the story of two thirteen-year-old boys whose intense friendship is suddenly disrupted. It's a highly emotional film with exceptional performances from its two young leads. In French with English subtitles, 
"Close" is playing at the State Theatre on March 4, 5, and 9. 
---
Alfred Hitchcock's masterpiece about love, obsession, and manipulation will be playing locally. James Stewart is a detective forced to retire after the death of a fellow officer and the girl he was hired to follow is caused by his intense fear of heights. A seemingly chance meeting with a girl (Kim Novak) who looks like the double of the one who died, triggers a dangerous obsession. One of Hitchcock's greatest films, it's drenched in vibrant color with a haunting score by Bernard Herman.
"Vertigo" is playing at the Michigan Theater on March 11 and 27. 
---
The film is a stunning debut from director Colm Bairead and Ireland's entry for this year's Best International Foreign Feature Film at the Academy Awards. Set in rural Ireland in 1981, nine-year-old Cait is sent away from her overcrowded, dysfunctional family to live with foster parents for the summer. Quietly struggling at school and at home, she has learned to hide in plain sight from those around her. She blossoms in their care, but in this house where there are meant to be no secrets, she discovers one painful truth.
"The Quiet Girl" opens at Cinema Detroit on March 10.
---
An adaptation of a story from the late 9th or early 10th century, it tells the tale of a tiny girl found inside a shining stalk of bamboo by an old bamboo cutter and his wife. The girl grows into an exquisite young lady. From the countryside to the grand capital city, she enthralls all who encounter her, including five noble suitors. "The Tale of The Princess Kaguya" is the culmination of Takahata's career. This film will be screened in Japanese with English subtitles.
A film decades in the making by director Isao Takahata, its hand drawn Japanese watercolor style and innovative animation technique make this a stunning achievement in visual poetry. Nominated in 2013 for best animated feature, "The Tale of Princess Kaguya" plays as part of Michigan Theater's Diamonds by the Decade U-M Center for Japanese Studies 75th Anniversary Film Series. 
The Tale of Princess Kaguya is playing at the State Theatre on March 23.
---
David Lynch's 80's classic feels like a darker companion piece to films like Vertigo. The discovery of a severed human ear found in a field leads a young man on an investigation related to a beautiful, mysterious nightclub singer and a group of psychopathic criminals who have kidnapped her child. You haven't seen a David Lynch film until you've seen it in a theater. Starring Isabella Rossellini Kyle MacLachlan Dennis Hopper.
"Blue Velvet" is playing at the State Theater on March 24. 
---
Ann Arbor Film Festival Competition Features
Here are some highlights from the narrative competition — films you won't get to see anywhere else.  
---
March 22, The State Theater
A python slithers and curls over the abandoned control room of Chernobyl's sister, the Ignalina Nuclear Power Plant, its radioactive core an unleashed monster that will slither through time for a million years. From Etruscan ruins and sunken cities to the most modern of underground repositories, director Emilija Škarnulytė follows our attempts to bury the immortal. Addressing the epochal effects of nuclear technology on all levels, "Burial" follows the cycle of power, an eternal return, another serpent eating its tail. 
---
Huahua's Dazzling World and its Myriad Temptations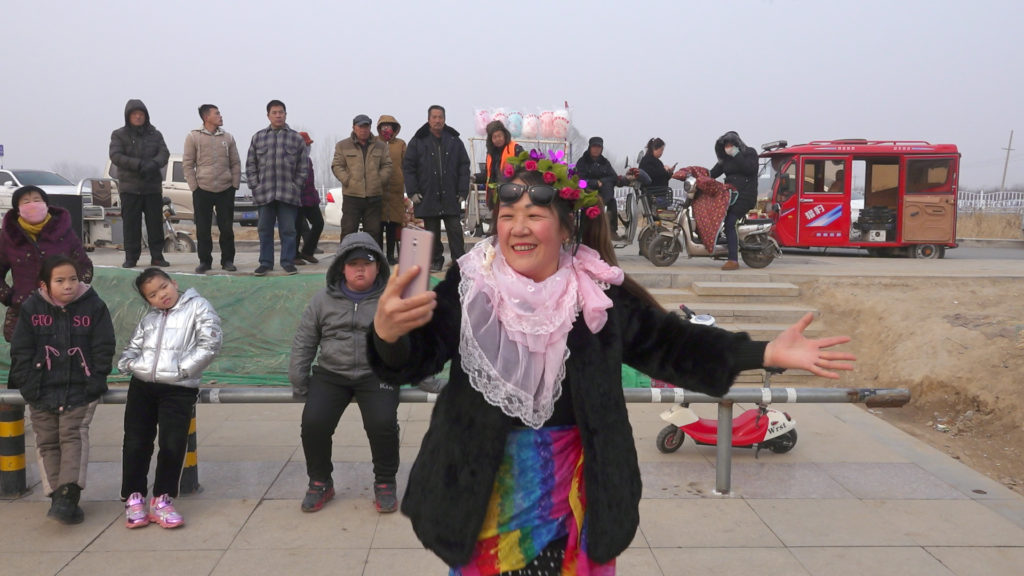 March 24, State Theater
Huahua, an eccentric and exuberant woman from Xiongan New Area, livestreams herself dancing, singing, and chatting with fans for a living. Cell phone screens, beauty filters, and digital soundscapes reveal a world that Huahua creates with her own image. This film was directed by Daphne Xu.
---
March 26, Michigan Theater
Rainer Kohlberger's work speaks of seduction, an overstimulation and deception of the senses, monochrome-pumping color surfaces and powerful drones. A night-black sequence in front of a wall of sound is followed by a hallucinatory passage without sound, which finally turns into shimmering Op-Art geometry. Strong light signals create afterimages on the retina, while specific acoustic triggers the ear to generate sounds on its own, and the entire body is affected with an implicit loss of control. And in all the dizzying flickering, throbbing, and pulsating, a sun ball appears, largely bathed in vibrant colors.