If you like playing Jeopardy at home, you may also enjoy playing trivia at these Ann Arbor-area locals. Some locals even make it a weekly tradition for family and friends to put their random knowledge to the test.
While there are several each day in Washtenaw County, we provided a recommended place to enjoy trivia for every day of the week.
---
Sunday
Sundays, 7:00 pm & 8:00 pm
This neighbor joint has been serving the community for over 60 years, started by Jimmy and Red Fraser in 1962. Their focus Is more of a sports bar theme. Their slow-roasted pulled pork on brioche is a favorite for many. Good salads are also available for those who prefer something a little lighter.
2045 Packard St, Ann Arbor.
---
Monday
6 p.m. and 7 p.m.
Monday nights at HOMES campus are extra special. Not only do they offer trivia that night, but their experimental menu is available on Mondays as well.
Chefs come up with some wonderful fusions like cilantro bean salad or a new sandwich that might eventually be on the HOMES more permanent menu. There is also amazing local art on the walls to help captivate your interest during your various trivial pursuits. 
112 Jackson Plaza, Ann Arbor.
---
Tuesday
7 to 9 p.m.
Venue has a lot of meal and drinks options while you enjoy trivia. Pizza, tacos, pasta, burgers, bar food, full French entrees—you name it, they probably have it. Parking is always workable there as well. Many different screens are available to play.
1919 South Industrial Hwy, Ann Arbor.
---
Wednesday
7 p.m. and 8 p.m.
Trivia is held in the Down Bar of Pretzel Bell, a longstanding Ann Arbor Establishment. Much of their decor is University of Michigan inspired with two levels and many monitors.
226 S Main St, Ann Arbor.
---
Thursday
7 p.m. and 8 p.m.
This brewery has a great atmosphere for trivia. Enjoy food, beer, cider or seltzer while you play. The audience includes a range of ages including college-aged students and some old-timer townies.
2350 W Liberty St, Ann Arbor.
---
Friday
Opinionation, a Family feud-style type of trivia, is featured on Fridays. This means a more open-ended version of the game where you do not guess the one singular correct answer, but the answer that garnered the most popular response.
Various grilled cheeses and snacks are available. Food trucks when weather permitting.
---
Saturday
7 p.m. and 8 p.m.
Many people travel from Ann Arbor to Saline to go to this trivia night and restaurant which touts fresh flavors and high-quality food.
They offer high-definition televisions and also have an outdoor patio on the premises. Parking is also pretty accessible as well. This establishment's moto: "Come in as strangers and leave as friends!"
6877 S State Rd, Saline.
---
If you've been on a desert island all summer and still haven't done Barbenheimer, there's…
Barbie and Oppenheimer, aka Barbenheimer, are dominating screens well into August, but there are still…
Movies for kids "Muppet Treasure Island" will be screened free for kids 12 and under…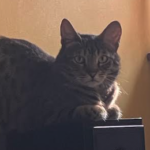 Donna Marie Iadipaolo is a writer, journalist and State of Michigan certified teacher, since 1990. Writing for national publications like The Village Voice, Ear Magazine of New Music, Insurance & Technology, and The Street. Writing locally for many local publications, including Current Magazine, Ann Arbor Family, and The Ann Arbor Independent. Her undergraduate degree is from the University of Michigan, Ann Arbor, where she graduated with an honors bachelor's degree and three teacher certificate majors: mathematics, social sciences, english. also earned three graduate degrees in Master of Science, Master of Arts, and Education Specialist Degree.