The Veterans For Peace Concert is Thursday, October 12 at The Ark, 316 South Main St, and will host a plethora of talented performers as well as raise money for peace efforts.
Bill Shea, director of Veterans for Peace, Chapter 93, said the concert not only raises money for peace, it is also a wonderful way to learn about many performers.
"Well, we'd like everyone to come to the show because it is a great way to see the strong local talent we have in Ann Arbor, but we make it clear that the money will be directed toward those who see non-violence and reconciliation as the best possible solution for social conflicts, local or international," Shea said.
Performers scheduled are Annie Bacon, Chris Buhalis, Annie and Rod Capps, Shari Kane and Dave Steele, Emily and San Slomovits, Dave Boutete and Kristi Davis, Dick Seigel, Laith Al Saadi, Judy Banker, Rollie Tussing, Sophia Hanifi and Dave Keeney, Rochelle Clark, Mark "Mr. B" Braun, Billy King and The Pontiac Trailblazers
Banker, a singer-songwriter and guitar player, plays with her six-person band, the Judy Banker Band, as well as solo or with her trio.
"I've been playing music really since I was a young girl," Baker said. "But I've been performing in the Ann Arbor area for nearly 20 years."
Banker said Chris Buhalis, the organizer and emcee of the show every year, first invited her to perform at the Peace concert back in 2017. Banker shared her philosophy on peace as well, which connects to her songwriting.
"Peace can only be achieved if we cultivate love between and among human beings and in our relationship to ourselves and to the earth," Banker said.  "The songs I write typically focus on aspects of human relationships, especially love and what it means, how we show it or don't show it, how we get in the way of it and how we are overcome by or grow through it. The personal is political to me. Learning to love takes us closer to a peaceful world."
Banker has performed at The Ark many times. She has a release of her fourth studio album coming up at The Ark on Saturday, November 4. Her whole band will be performing songs from the new CD, "Bona Fide" and Annie Bacon will be opening for her.
She noted what a wonderful space The Ark is as well.
"Playing The Ark is a sublime experience — the audiences are fantastic and so receptive and appreciative of live music," Banker said. "It is a listening room, which means the audience pays attention and listens closely to your music, and in that way is joining with you through your performance. It is a very rewarding, communal experience. And the sound in that room, along with the wonderful staff and volunteers, all make for one of the best musical experiences anywhere."
Capps describes herself as a multi-genre singer/songwriter who also played guitar and banjo for 40 years. She is based in Chelsea and will also be performing at the Peace Concert.
Though she said there may not literally be a peace theme to her music, it is present in another way.
"I like to think that just performing almost any music is an act of peace even if the subject of the song isn't literally a 'peace song,'" Capps said. "I sure don't consider myself a political songwriter though I do like to explore social justice themes. I leave the protest songwriting to those who do it well, like John Lennon — whom this concert spent years paying tribute to —, Pete Seeger, Woody Guthrie, Bob Dylan, Holly Near, Crys Matthews, Scott Cook and so many more. Music has the power to bring people of different minds together and it also has the power to change minds if done right."
Capps also wanted to stress how important Chris Buhalis is to the organization of the concert.
"Chris Buhalis — one of my favorite songwriters anywhere — deserves a lot of the credit for the success of this concert," Capps said. "He's been hosting this show for as long as I can remember. In addition to being a great performer, he's an intelligent, articulate, and funny emcee. He always gathers an outstanding line-up and as I said, we're honored to be part of it."
Shea said the two main things people most enjoy from the Peace concert are the performers and the peace efforts the concert supports.
"Two things I think:  the talent is local and stunning," Shea said. "It is hard to see these performers all at once at one venue, so it is a musical bargain for the interested folk.  Second, we often have past scholarship recipients address the audience, telling them about their peace-related projects and the importance of what the audience support helps them accomplish."
The concert actually has a great history of supporting Peace through scholarship and has expanded over the years.
"We managed to raise a small amount of money about 16 years ago and decided to support Veterans and their children who were studying at the collegiate level Peace Studies," Shea said. "The first scholarships were very small — a couple hundred dollars. We wanted to reach more students and offer them greater financial help, so we approached a local venue for a small concert event.  Eventually, we moved to a larger venue — The Ark in Ann Arbor — and have raised over $40,000 which has been distributed to about 20 scholarships over the past years."
There are other peace-oriented events scheduled in the future.
"Starting in January we give talks at the University of Michigan, Eastern Michigan University, and the local libraries of Ann Arbor and Ypsilanti on MLK's thoughts on Militarism," she said.
Shea explained that much has been said about MLK and civil rights, but he had much to say about the U.S. focus on militarism that is often overlooked when viewing King's philosophy.
"In the spring, we donate and install a Peace Pole around the area to those who have proclaimed Peace as an important issue to support," Shea said.
These poles have been received and displayed by the city of Adrian, Ann Arbor, the AFSC local organization, Wayne State University, and other individuals, according to Shea.
"Also during the spring we participate in Ecology Day events, pointing out the role the military has in messing with the environment," Shea said.
He added that at the end of the local high school year, they set up a display at the Recruitment fair to let students — and their parents — know that there are alternatives to the military and higher education that are just as satisfying as the traditional route many high school seniors take.
"In July we set up a booth at the Ann Arbor Art Fair — three days and thousands of people visit it each year," he explained.  "We talk to many people about VFP's role and direct people towards our website VFP93.org."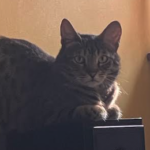 Donna Marie Iadipaolo is a writer, journalist, and State of Michigan certified teacher, since 1990. She has written for national publications like The Village Voice, Ear Magazine of New Music, Insurance & Technology, and TheStreet.
She is now writing locally for many publications, including Current Magazine, Ann Arbor Family, and the Ann Arbor Independent. Her undergraduate degree is from the University of Michigan, Ann Arbor, where she graduated with an honors bachelor's degree and three teacher certificate majors: mathematics, social sciences, English. She also earned three graduate degrees in Master of Science, Master of Arts, and Education Specialist Degree.