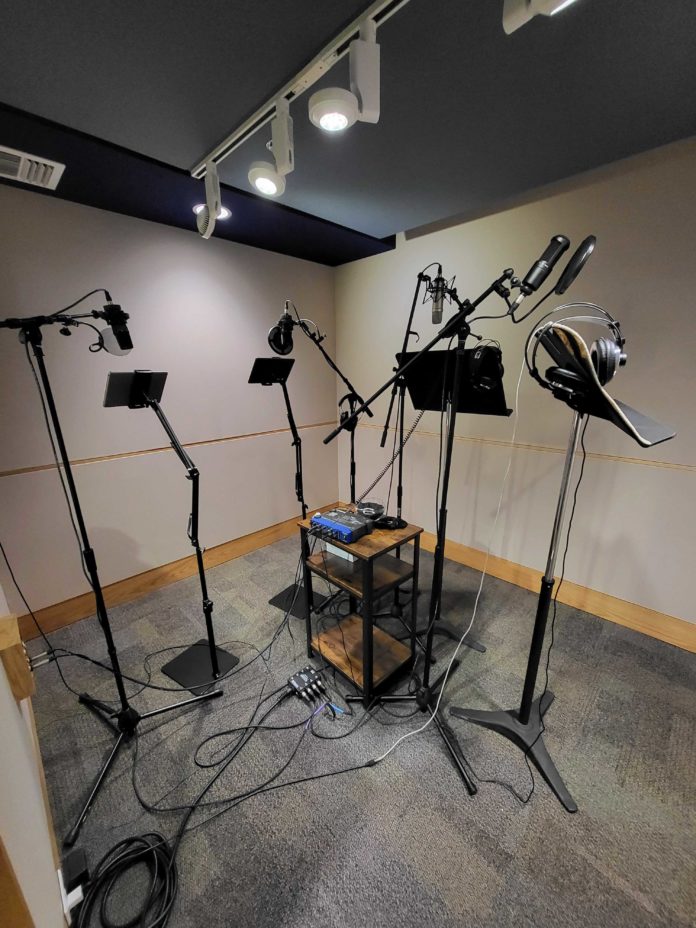 Audiobook listeners have typically come to expect listening to one person narrate an entire story for around ten hours, regardless of how many characters there might be in a single story. Dreamscape Publishing, however, is creating an easily "digestible" audio version of the well-known tale "Dracula" with actors for each character, coming out in September. 
Dreamscape Media is a multi-format media publisher of fiction and nonfiction audiobooks based in Holland, Ohio. "Dracula" features local midwest talent including
Steve Wojtas will be taking on the role of Dracula amongst a cast of nine people in total. Wojtas typically does solo recordings of audiobooks within his home and found this recording of Dracula to be a "nice break." 
"It's a little different," Wojtas said. "You can read, you don't memorize. You can make mistakes and go back but it still felt like that energy you get when you are around other actors and people are creating in a room."
With most of the cast being from the Midwest, there are not many people who automatically have a Transylvanian or British accent. Although Wojtas did don an accent, most of the crew stuck with what "Dracula" typically sounds like. David Bendena took on the role of the narrator, while also serving as the co-producer alongside Erick Black, a Dreamscape production manager and audiobook producer
"Rather than trying to pretend that we did [have a specific accent], we kind of wanted to sound like who we are without any sort of concern," Bendena said. "When you go see a play version of Romeo and Juliet, everybody knows that it is in Verona, Italy, nobody ever does that with an Italian accent and nobody ever questions why you don't do it with an Italian accent. […] I hope we made something that sounds like a Dracula story made by us, in this part of the world, today."
Although the tale of "Dracula" is well-known and has been adapted for decades, Black believes that this re-recording is dynamic as it was written to be performed as a play.
"We really wanted to capture the excitement of having actors in the same room playing off each other," Black said. "We saw it just as this elevated performance."
The 8-hour recording session took place on July 20 and the final cut will be made available in September. The audio release will be pared down to an hour and 30 minutes.
When you look at the original it is a much larger piece told in letters [and] diary entries," Black said. "[This version] is a lot more of a straightforward tale with a beginning, middle, [and] end. […] Someone can sit down and do this in one listen and, I think, connect to the characters and relate to it in a way that might be harder when sitting down with a novel or a 10-hour audiobook with one narrator."
Now that the audio has been recorded, the Dreamscape team will be working to piece the story together, add sound effects and incorporate original music composed by Ann Arbor-based artist Brad Phillips. 
"We knew that no matter what, by the end of the day, whatever we have recorded is going to be it," Bendena said. "If we did it today, instead of yesterday, it would have sounded different. It's one of those things [where] you get whatever magic comes up on that day and hopefully the fates are with you."
Learn more about Dreamscape Publishing here.
We have Community-Supported Agriculture (CSA) memberships in Washtenaw County that you need to check out.