Students at Ann Arbor Pioneer's High School have gathered over 10,000 signatures on a change.org petition calling for the improvement of mental health resources.
At the time of the research of this article, 10,475 signatures had been obtained, with a goal of 15,000.
The petition began after the tragic death of Pioneer Student Adriana "Addy" Davidson. To date, Davidson's cause of death has not officially been released.
Davidson is one of two Pioneer High School students who passed away during school hours since students returned post-pandemic.
First, the petition identifies faults in the way the case was handled by Ann Arbor Public School district and the Ann Arbor Police Department.
The petition states, "The AAPD were aware of the fact that Addy was last seen on Pioneer High School campus and found her phone there as well, but didn't conduct a single search for her until 3 days after. It turned out that Addy had been not far from where her phone was left, and was on Pioneer campus."
Next, the petition expresses the need for more mental health resources at the school.
The petition states, "If our school had more mental-health resources for students at our school in need, it may lead to less suicides, self-harm, and other concerns. We do have available counselors, but it seems difficult to reach them when we need them. Also having, a place to go when students need a break or help could be beneficial, considering our counselor's office tends to be locked a lot."
A group of approximately 100 students from Ann Arbor Pioneer High School also walked out of class in early February and held a vigil to raise awareness about the need for better mental health facilities.
Ann Arbor Public Schools released a statement regarding the students' right to petition, walk out of class, and hold a vigil.
A part of the statement read, "The Ann Arbor Public Schools fully respects and supports the first amendment rights of students and understands the desire many students have to raise their voices and express their thoughts. The Pioneer team supported our students in sharing their thoughts in a respectful and peaceful way, without any disruption or interference with the orderly conduct of learning or school activities, per district policy."
When asked to comment on how the petition alleges that the school and authorities did not handle Davidson's missing search well, Ann Arbor Public Schools Director of Communications Andrew Cluley said, "To the heart of your question AAPS worked with law enforcement from the time we were notified of the missing student, including sharing camera footage."
To learn more about the petition, visit is on change.com.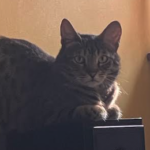 Donna Marie Iadipaolo is a writer, journalist and State of Michigan certified teacher, since 1990. Writing for national publications like The Village Voice, Ear Magazine of New Music, Insurance & Technology, and The Street. Writing locally for many local publications, including Current Magazine, Ann Arbor Family, and The Ann Arbor Independent. Her undergraduate degree is from the University of Michigan, Ann Arbor, where she graduated with an honors bachelor's degree and three teacher certificate majors: mathematics, social sciences, english. also earned three graduate degrees in Master of Science, Master of Arts, and Education Specialist Degree.