November 13, 6-8 p.m.
Women of all races and cultures have played a vital role not only in the family but in the community at large since the beginning of time. This talk specifically focuses on Indigenous women who have contributed in significant ways. Whether it be fighting alongside men in combat or becoming doctors and serving others, Indigenous women have shaped history. This discussion is led by Heather Bruegl, a public historian, activist, and educational consultant who works with many different organizations. This event is sponsored by the Office of Multi-Ethnic Student Affairs.
Pendleton Room, The Michigan Union. 530 S. State St, Ann Arbor.
November 15, 11:30 a.m.-4 p.m.
Registration link: https://bit.ly/3FFKfsh
This Ross School of Business event will discuss sovereign tribal economic development occurring in the area via the Michigan Inherent tribal sovereignty to encourage tribes to create their own economic venues. The talk will feature CEOs and tribal entrepreneurs from Michigan to Wisconsin.
Talks include: "Indian Casino Gaming Yesterday, Indian Sport Better Tomorrow," and "Acquiring and deploying capital via tribal VCs, PEs, and non-gaming tribal enterprises." This event is sponsored by the Stephen M. Ross School of Business. Register online.
Stephen M. Ross School of Business. 701 Tappan Ave, Ann Arbor.
November 17, 6-8:30 p.m.
"What We See" is an examination of Native and non-Native education, but also an exercise in developing a "CIRCLE." Within the context of public education and career development in the Midwest region, an Indigenous education "CIRCLE" is created for improved education and ally support in these and other arenas.
Participants may join in either a Zoom session or an In-person dinner. Virtual presenters: Liz Jaakola, Ojibway, Fond du Lac Tribal & Community College artist/educator, and Odawa-Lakota Elder and Poet/Writer, Warren Petoskey. Moderators: Native educator Martha Russell and student Thomas Russell. This is sponsored by Washtenaw Community College. Register online.
Garrett's, Student Center Building 1st Floor, Washtenaw Community College.
November 29. 6-7:30 p.m.
RSVP by November 22, 2023
This event features a community dinner and a launch party for a new website and digital archive that showcases the history of the Native American Student Association (NASA) at the University of Michigan since 1972. NSAA has worked for over 50 years to bring together Native American and Indigenous students. NASA also advocates for students' rights and dialogues with students and alumni. NASA has been on the forefront of many important issues to students and Indigenous peoples for decades. This event is sponsored by the Arts and Resistance and the Native American Student Association (NASA).
Pendleton Room, The Michigan Union. 530 S. State St, Ann Arbor.
December 3, Time: TBD
Partake in a community meal and also learn about traditional Indigenous maple surging techniques. Mary Donner, with the Little Traverse Bay Bands of Odawa Indians and the Ziibimijwang Farm Executive Director and Tribal Citizen, leads the presentation. This is sponsored by the Native American Student Association
University of Michigan Matthaei Botanical Gardens. 1800 N Dixboro Rd, Ann Arbor.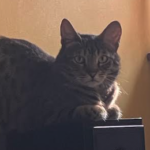 Donna Marie Iadipaolo is a writer, journalist, and State of Michigan certified teacher, since 1990. She has written for national publications like The Village Voice, Ear Magazine of New Music, Insurance & Technology, and TheStreet.
She is now writing locally for many publications, including Current Magazine, Ann Arbor Family, and the Ann Arbor Independent. Her undergraduate degree is from the University of Michigan, Ann Arbor, where she graduated with an honors bachelor's degree and three teacher certificate majors: mathematics, social sciences, English. She also earned three graduate degrees in Master of Science, Master of Arts, and Education Specialist Degree.