St. Paddy's day is a day for everyone, regardless if you enjoy beer, whiskey, or weed.
If cannabis is more your jam, check out these 8 ways to celebrate the classic Irish holiday, alone or with your friends!
1.) St. Paddy's Day weed drinks.
Drinking with your friends with rowdy toasts is all part of the fun of the day–check out your local dispensary for THC-infused beverages.
One of our favorites–Happi, Michigan's first THC-infused sparkling drink.
2.) Don't forget to treat your pet. 
If your puppy has anxiety, pain, or inflammatory problems, CBD oil can work wonders for them. Casco Bay Hemp sells a hemp oil, made without chemicals specifically for your pet. 
3.) Enjoy baking a cannabis-infused treat. 
What if you treated yourself to corned beef hash infused with cannabis? Or enjoyed Irish soda bread with cannabutter? Or made a delicious side of mashed potatoes with cannabutter, vanilla, and coconut? Check out those recipes and more here for some fun baking times on this Highrish day. 
4.) Smoke in style with a glass shamrock pipe. 
Etsy has many options for themed pipes. These particular ones will "color change like magic" and are adorned with the classic four-leaf clover. 
5.) Make your own St. Patrick's Day weed-infused green punch.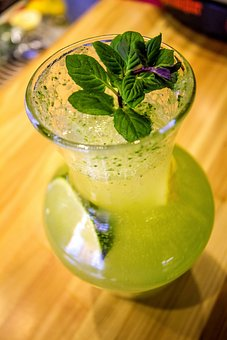 Move aside, green eggs and ham–check out this delightful recipe for a fun, easy festive punch!
If you and your friends really want to enjoy the psychoactive impact of cannabis, use the Hashlabs California Tincture. If you'd prefer to enjoy all of cannabis's benefits while not getting high (or at least, not yet), then lean toward the Social CBD Unflavored drops. 
6.) Sport a themed tee. 
Etsy's paraphernalia are entertaining to browse. Enjoy any number of their themed tees, like this one here!
7.) If you're staying in, calm down with a tranquil pre-roll.
Wild partying all night not your style? This bud instantly makes you calm, relaxed, and grateful for whoever you're chilling with. If you really want to relax, try Grateful Breath by Meraki Gardens.
8.) When you're done with your celebrations, relax!
At the end of the day, unwind with a green cannabis bath bomb. Kush Queen sells several fun options that are all handmade with essential oil blends, tested, and use no preservatives.